If you're looking for unique and unusual things to do in Valencia, you have come to the right spot. Not only is the city filled with well known, must see Valencia sights, it also has great places that only locals are familiar with. Sea Saffron is here to give you a glimpse of Valencia culture through a local lense so that you enjoy your trip to Valencia in a memorable way.
1. Sea Saffron's Gastronomy Experience
3. Live Like a Local at Mercado Central
4. Explore the El Carmen Street Art
5. Sip Coffee Whilst Playing with Cats
7. Take a Language Exchange Class
1. Sea Saffron's Gastronomy Experience
If you are looking for unusual things to do in Valencia, consider Sea Saffron's immersive gastronomy experience. What makes Sea Saffron so special is that it veers away from the traditional walking tour and chooses to focus on smaller, more intimate group sizes. This allows our local experts to get to know their clients on a more personal level and let them in on the local secrets of Valencia. It also allows visitors to gain an insight into the daily life of Valencian's local customs and personal recommendations for the rest of their visit. Sea Saffron's tour guides go above and beyond to give their clients the best perspective of the city.
Sea Saffron not only provides two separate unique tours of Valencia's modern and old city, but also allows you the unique opportunity to see the city from previously inaccessible viewpoints. The Old Town Tour gives clients a glimpse at the historic Valencia, wining and dining in an 11th Century Moorish Cave following a walking tour of the beautiful Old Town. On the other hand, the City of Arts and Sciences Tour includes a walk around the futuristic architecture around the 7 structures of the City of Arts and Sciences and then culminates in our private, highest terrace in the city- the best view for your Valencia photos and Valencia sunsets. The tour works to build a connection between the visitor and Valencian culture through our gastronomy, our stories, and our personalized recommendations. We share the best of local produce with hand-crafted tapas menus and specially chosen prizewinning Valencia wines.
When: All year round
Learn more about this unique opportunity HERE!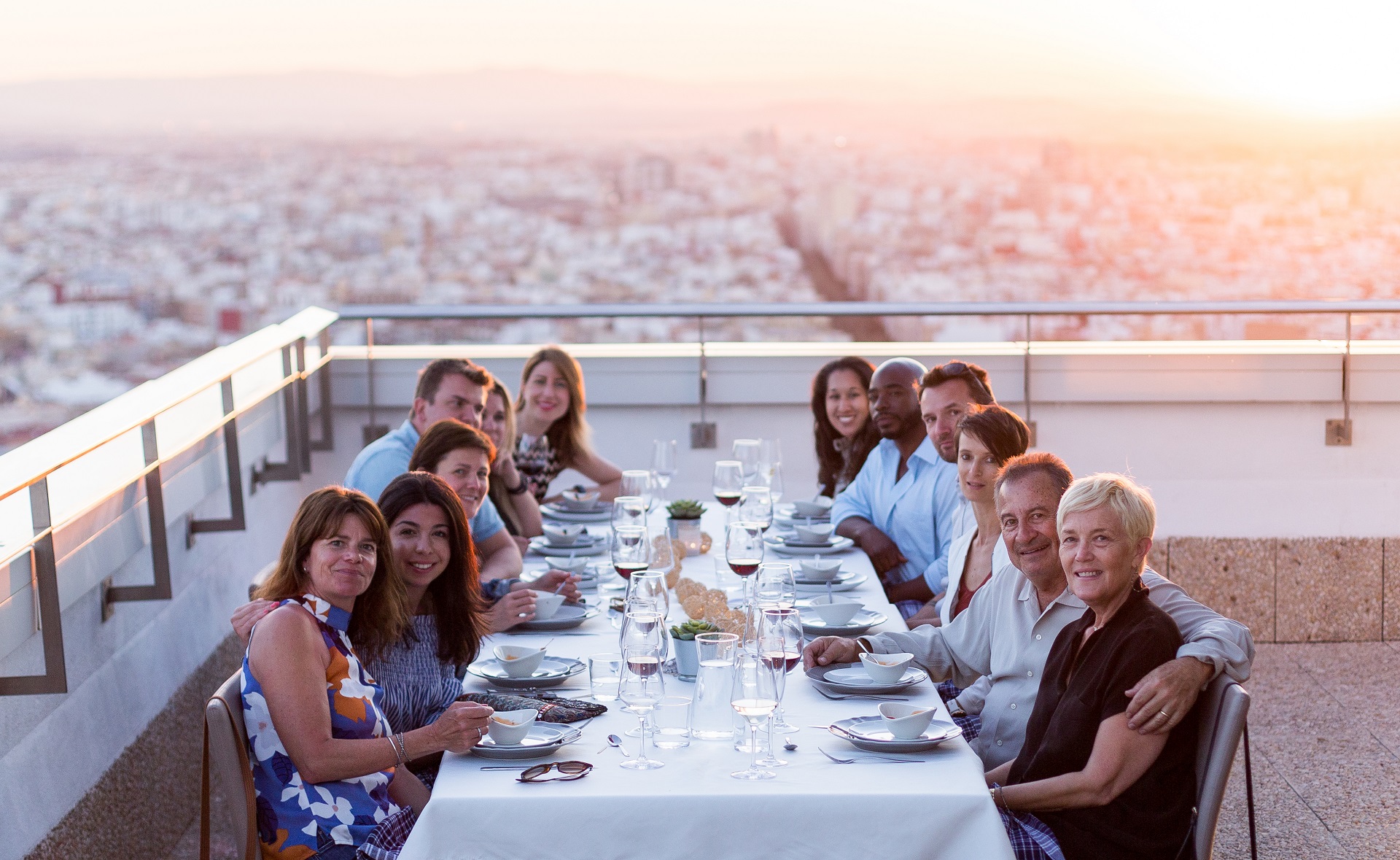 2. Participate in La Tomatina
Can you picture an immense snowball fight but instead of snowballs, you are throwing tomatoes? Almost impossible to imagine this describes the annual chaos that is Valencia's La Tomatina. If you enjoy crazy and out of the ordinary attractions than this should certainly be high up on your list of unusual things to do in Valencia. This crazy festival originated with a group of teenagers fooling around but decades later it has expanded to a yearly tomato fight with over 22,000 participants and around 120 tons of tomatoes! This exciting event takes place on the last Wednesday in August in the small Valencian town of Buñol. Be sure to dress accordingly because you will get hit from all angles! Although messy, it is enjoyed by a huge volume of both locals and international visitors every year.
When: August 26th, 2020
3. Live Like a Local at Mercado Central
It is no secret that Mercado Central is one of the most iconic buildings in Valencia. With its art-deco facade, Moorish domed roofs, and endless rows of brightly colored stalls, this is a favorite Valencia photo spot, delighting tourists and locals alike. Lesser known is enjoying a simple breakfast of tomatoes on toast and a milky coffee in the shadows of the market provides an optimum location for watching the world go by and people-watching as the masses flock in and out of the market. Not only is this a great way to soak up the ambiance of the busy marketplace, it is also a very authentic experience—you will see many other Spanish people also enjoying this leisurely morning breakfast. After experiencing all of the Valencia sights and eating at all of the city's best restaurants, this is a great way to switch up the tourist routine and start living like a local. Plus, this puts you in the perfect location to get lost wandering the many aisles of the market.
Address: Plaça de la Ciutat de Bruges, s/n, 46001 València
When: Monday to Saturday Year Round 7:30 - 14:30
4. Explore the El Carmen Street Art
If you love art then you might want to check out El Carmen neighborhood. The street art found in El Carmen is not your typical tourist attraction but it definitely is something worth seeing because of the urban twist on each wall. Street art is very common in Valencia and expresses the most creative local-born and international artists alike. Defying conventional views of graffiti, the walls of El Carmen showcase some of the best of Valencia's undercover art scene.
5. Experiencing Las Fallas
There may be no better time to come to Valencia during March to experience the annual Fallas festival, which dates back to the 15th Century. Whilst the festival is ongoing throughout the month, the main events take place from March 15th-19th. Every commission within Valencia (238) has their own Falla, each of which features a unique and elaborate "ninot" (a type of extraordinary float constructed from paper, wax, wood and paper maché). This ninot is ultimately filled with firecrackers and set alight in a huge celebration. The sights of the burning of the ninots, the fireworks, and this city-wide party of Valencia Fallas are definitely must see things to do in Valencia.

6. Sip Coffee While Playing with Cats
The cat lovers amongst you will surely appreciate El Passatge dels Gats cafe. Not only do you get to eat yummy pastries while playing with cats, you also get the opportunity to possibly adopt one. This quirky cafe provides shelter and love to rescued cats who have been abused and abandoned. Here, the cats are re-homed in an environment which provides them daily doses of love. You are, of course, not obligated to buy a cat with your coffee, but feel free to play and bond with these furry cuties as much as you want. This is a great place to head if you find yourself in the city when Valencia rain hits.
Due to the fascination with this cafe and wanting to avoid overwhelming the cats, El Passatge dels Gats do request that you make a reservation before arrival. This can be done via phone or through their website and you can also request a specific duration time with the cats.
Address: Carrer del Túria, 28, 46008 València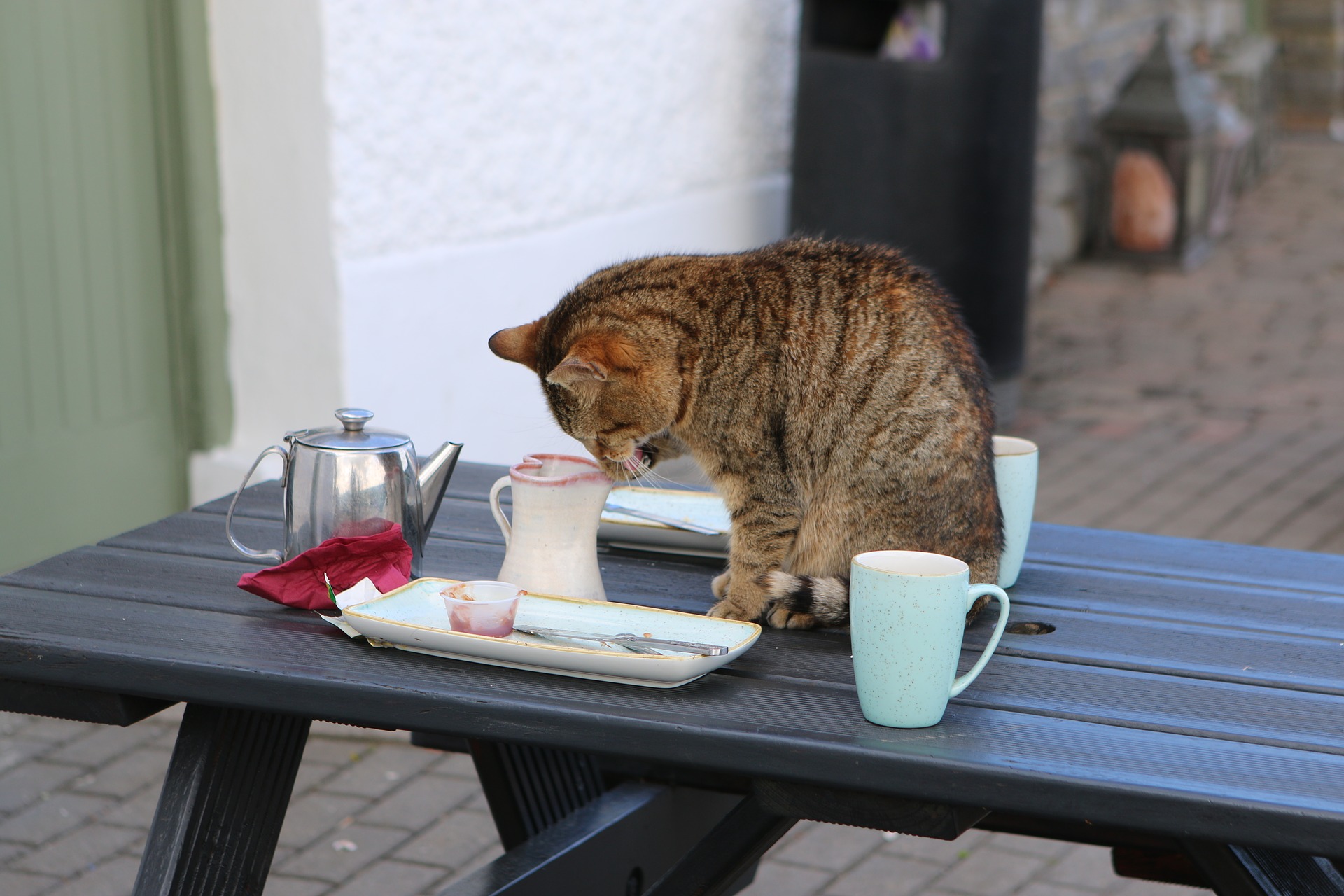 7. Take a Language Exchange Class
A language exchange is a great place to really immerse yourself in the culture and people around you and is extremely popular amongst the many international students and the ever-expanding expat community. Many people find it a struggle not being able to hold a conversation with someone who speaks another language but a language exchange class is the perfect opportunity to interact with one another in order to help each other overcome language barriers. All levels are welcome and there are many languages available meaning you will have the option to learn more than just Spanish. Many of these exchanges take place in trendy cafés or beer gardens in the hipster district of Ruzafa.
Address: Valencia Language Exchange, Carrer del Governador Vell, 29, 46003 Valencia