Here at Sea Saffron we know that when visiting a city, there is a "checklist" of experiences. When coming to Valencia, there are some spots that you cannot miss. However, we also know that the cookie-cutter large group tour wearing headphones is not everybody's style. This is why we have curated private tours and small group tours to discover Valencia.
Sea Saffron's Philosophy is to experience the must-sees in a more intimate setting. We share the sights and the stories of our culture. We blend this with a unique dining experience in an emblematic venue of the city. Our Guided Tours of Valencia and Food Tours Valencia Spain are the top-rated on TripAdvisor and have won awards for Spain and Portugal.
Tour Highlights
The Sights
Valencia is an undeniably beautiful city with plenty to see. There are two key areas: Valencia's Old Town and the City of Arts and Sciences. Sea Saffron has an intimate tour focusing on each in which your knowledgeable host shares the stories behind the landmarks. With about one hour of leisurely walking in each, discover the best of Valencia.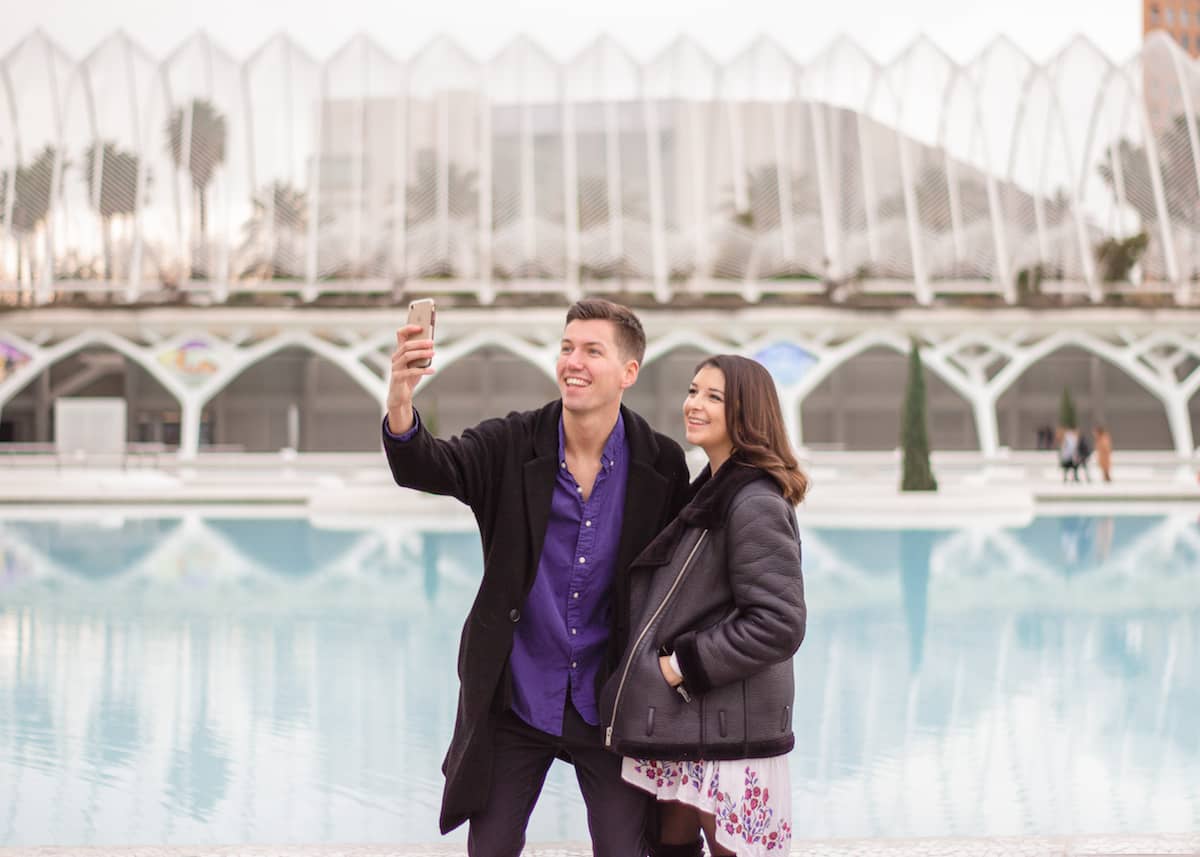 Explore Valencia on a small group tour limited to 8 people or request a private tour.
Valencia Old Town
Valencia Old Town is steeped in history with beautiful architecture dating back to 711BC. Within the narrow streets, you can find remnants of Moorish, Baroque, Romanesque and Gothic architecture. The key sights here are the Mercado Central, Plaza de la Reina, Plaza de la Virgen and our personal favourite, the Church of San Nicolas. This hidden gem is known as the Sistine Chapel of Valencia thanks to the stunning frescoes adorning its ceilings. Take a Valencia Old Town Walking Tour with your passionate Sea Saffron host.
City of Arts and Sciences
This futuristic complex is the brainchild of world-famous architect Santiago Calatrava. This Valencian-born genius masterminded a 7-structure complex. Now, this complex is one of the city's most iconic landmarks. Built entirely in white and blue, stepping into the City of Arts and Sciences is like stepping into a sci-fi movie. In fact, many sci-fi movies have been filmed here! Discover the secrets of the architecture on this Valencia City Tour.
Our Menus
After exploring the landmarks, we invite you to discover the flavours of Valencia. Our goal is to support local providers and shine a spotlight on the Valencian region. That is why we change our menus seasonally and focus on key ingredients of the area. We pair our menus with prizewinning regional wines. Our 10-course menus are based around our most important ingredients. We can also cater for any dietary restrictions.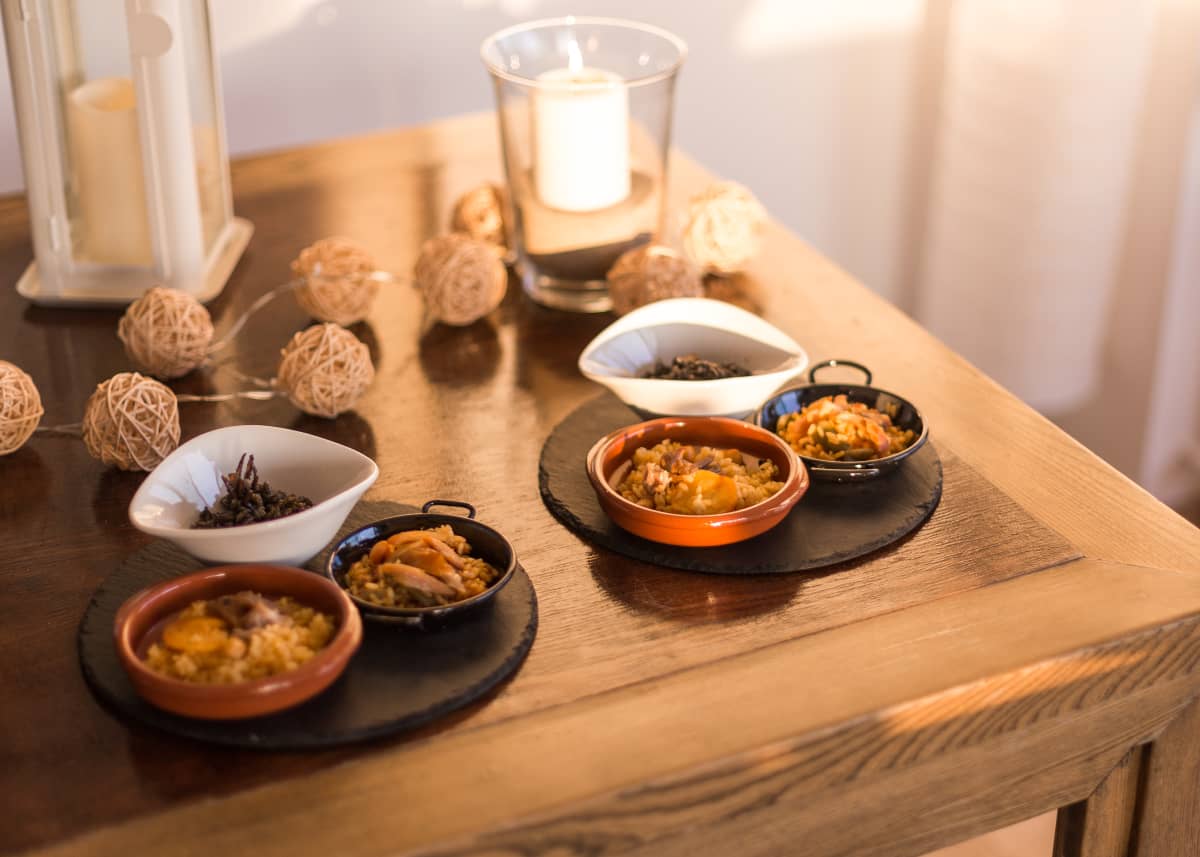 Our Guides
The goal of our small team of hosts is to make tourists feel at home in our city. We are hugely focused on excellence of hospitality and strive to make our experiences the best of your trip to Valencia. Some of us were born here and some of us have adopted Valencia as our hometown but our love of the city is palpable. We take great pride in sharing our culture, gastronomy and expert knowledge of the region. We are bonded by our passion for food and wine and love of storytelling.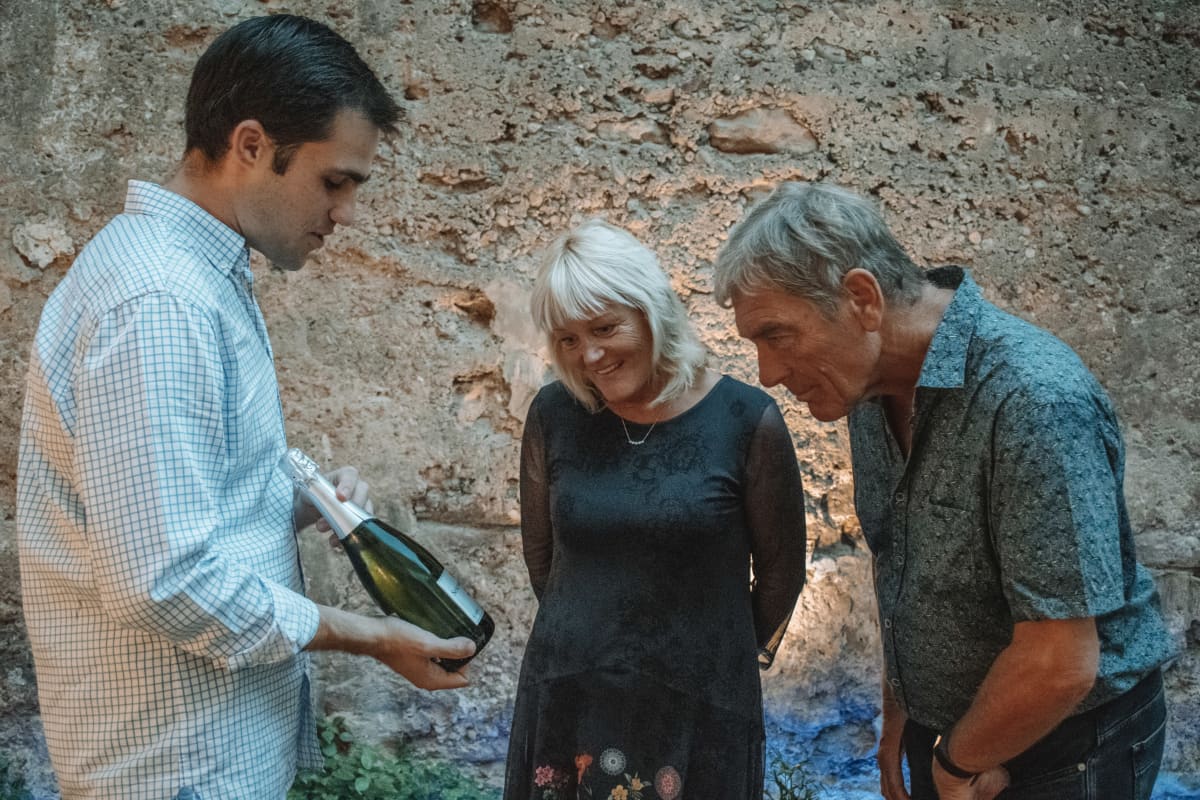 Our Venues
What makes our experiences so special are the venues. We want to give you access to something exclusive, private and memorable.
The Highest Rooftop in Valencia
The Sea Saffron terrace is the highest private terrace in the city, offering incomparable views. From here, see the expansive stretch of the verdant Turia gardens. Look over the modern city and the various neighborhoods of Valencia. Gaze at the mountains surrounding the region and the sparkling coastline.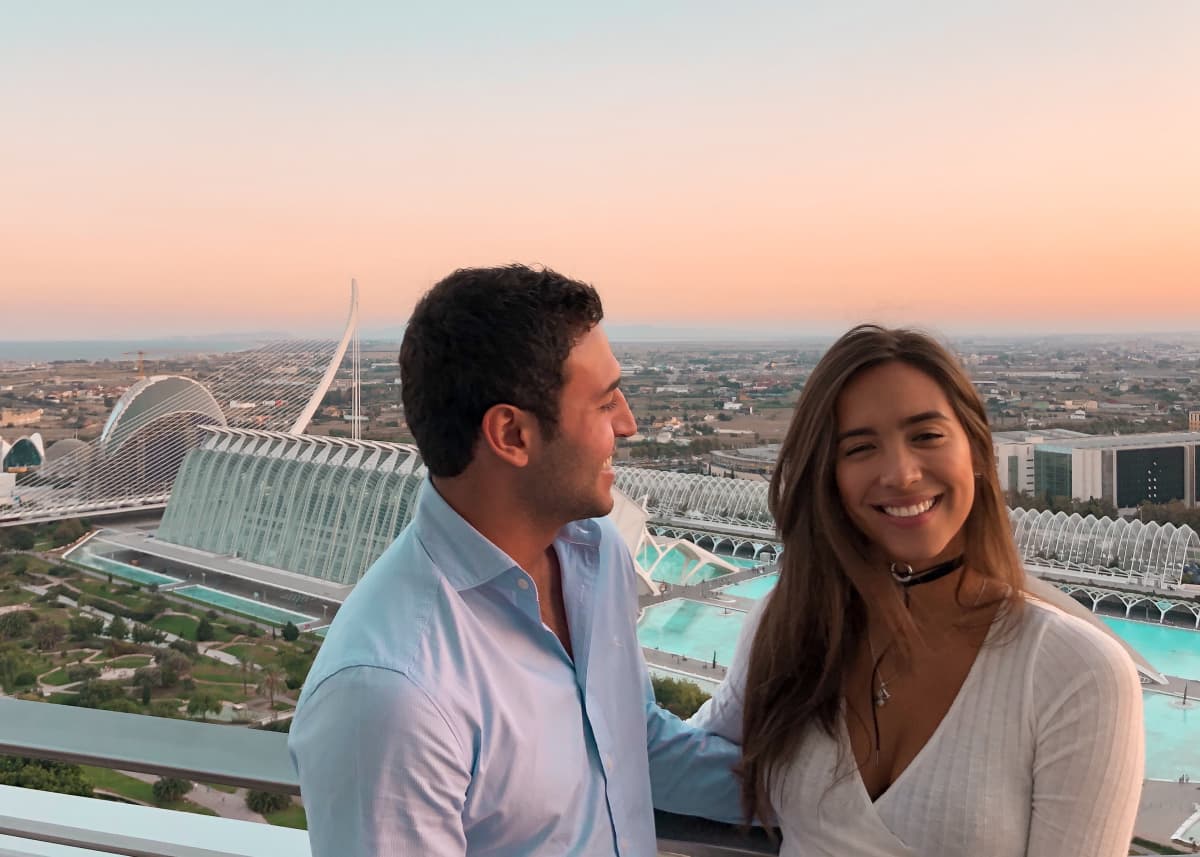 Valencia's Most Historic Venue
Nestled in the sidestreets of El Carmen, our venue dates back to the 11th Century. Get cosy in this intimate private terrace built in the original city walls! Dine in the hidden cavern built by the Moors of Valencia before the city was reconquered and feel a real sense of history.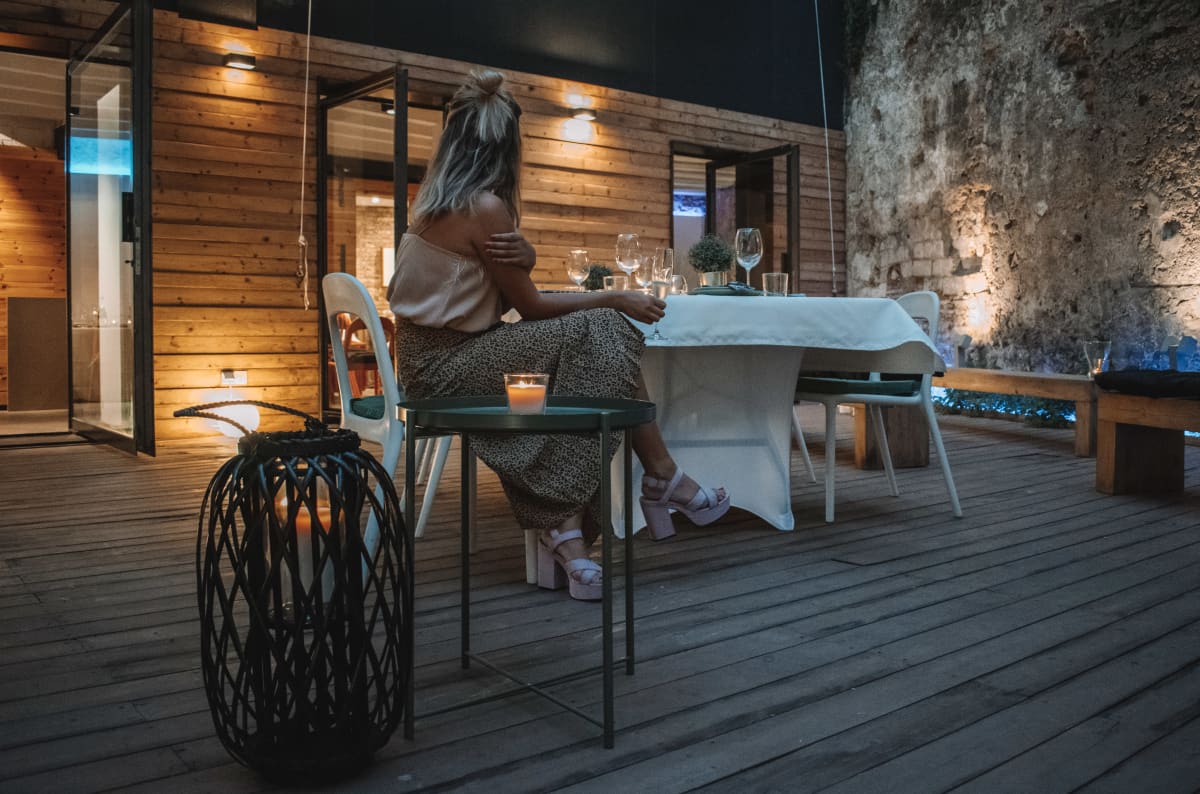 Testimonials
"This was a lovely evening; a professional group achieving a professional experience, sharing knowledge and passion. The tour of sites in El Carmen was unique including places we would not have gone. The location for excellent tapas and drinks was stunning and private. Lara was an incredible host, and her follow-up advice after we left Valencia was so spot on." - David, Virgin Islands
"Oh my goodness! I can't stop talking about this amazing day. It was more than we expected. Our amazing guide felt like part of our family! The presentation of foods, knowledge of the area and marvelous 10 course tapas dinner. It was the perfect day and if we could , we would have booked another trip with you guys! What a honeymoon surprise! -
Phil & Mary, United States
"Absolutely a wonderful experience. Amazing in every way. Bogi, our tour guide was charming and knowledgeable with perfect English. She went over and above for our family. The dinner was fabulous! The setting and the hospitality were wonderful. Believe the many five star reviews. This was one of the best experiences of my life." - Beth, United States