At home cooking classes have become one of the most popular forms of entertainment in the last year as many people have used lockdown as an opportunity to unleash their inner chef. Whether you are looking for a creative way to get-together in a group, or merely aspiring to perfect your culinary skills, there are a range of online cooking classes to suit your preferences. From the best of international cuisine, to becoming a star baker from the comfort of your own kitchen, we bring you the ultimate list of best at home cooking classes:
Valencian Paella with Eduardo - Spain
Learn how to make Spain's most legendary dish in its place of origin, Valencia! Transport yourself to this mediterranean city for an unforgettable online paella cooking class! Your hosts at Sea Saffron, TripAdvisor's No.1 rated food tour company in Valencia, will teach you, step-by-step how to make a traditional Valencian paella in the birthplace of the legendary dish! Your host, Eduardo, will help you bring the magic of Valencia directly to your kitchen with ingredients readily available in your local supermarket, replicating his grandmother's recipe. Grab a glass of your favourite wine and cook along, learning the stories behind what makes the paella so special, and all the local tips and tricks! Although traditional Valencian paella uses chicken, Sea Saffron can modify the recipe to suit all dietary needs.
Prices from $35
Book here: Online Paella Cooking Class

Learn to cook authentic Valencian paella in an interactive virtual cooking class
Bread Baking with Richard Miscovich - USA
Join artisan bread baker Richard Miscovich for an online class where you can learn to bake a Whole Grain Sandwich Bread, Classic Pain au Levain, Honey Rosemary Focaccia with Grapes, and Honey Sourdough Rye Cookies with Currants and Walnuts all in one session! Classes can be booked through kingarthurbaking.com and you will receive a recording of the class afterwards to watch it back and perfect your skills, as well as an ingredient list and step by step recipe.
Prices from $55
Book here: Baking School Calendar
Mexican Street Tacos with Graciela - Mexico
Recreate the taste of Mexico with this taco class, one of Mexico's most beloved street foods. Chef Graciela helps you to prepare all the key elements of an authentic Mexican street taco: red salsa, traditional Alambre beef filling, flour tortillas, and shares her family's favourite recipes. Whether you are looking to celebrate Taco Tuesday, or want to liven up your weeknight with an authentic Margarita, Graciela and her can help you spice things up in the kitchen with one of their best-selling online experiences.
Prices from $20
Book here: Online Mexican Street Tacos
Cinnamon Buns with Lhéa - Sweden
In this hands-on baking workshop, Lhéa, a Swedish native, shares her recipe for the famous pastry Cinnamon and Cardamon buns. More than just a baking workshop, Lhéa promotes the Swedish concept of fika .This Swedish tradition, translated as a coffee and cake break, is time spent savouring coffee and sweet treats whilst making time for loved ones and colleagues, which she believes to be a "state of mind, an important part of Swedish culture" - and how could anyone argue with that?
Prices from $58
Book here: Cinnamon Buns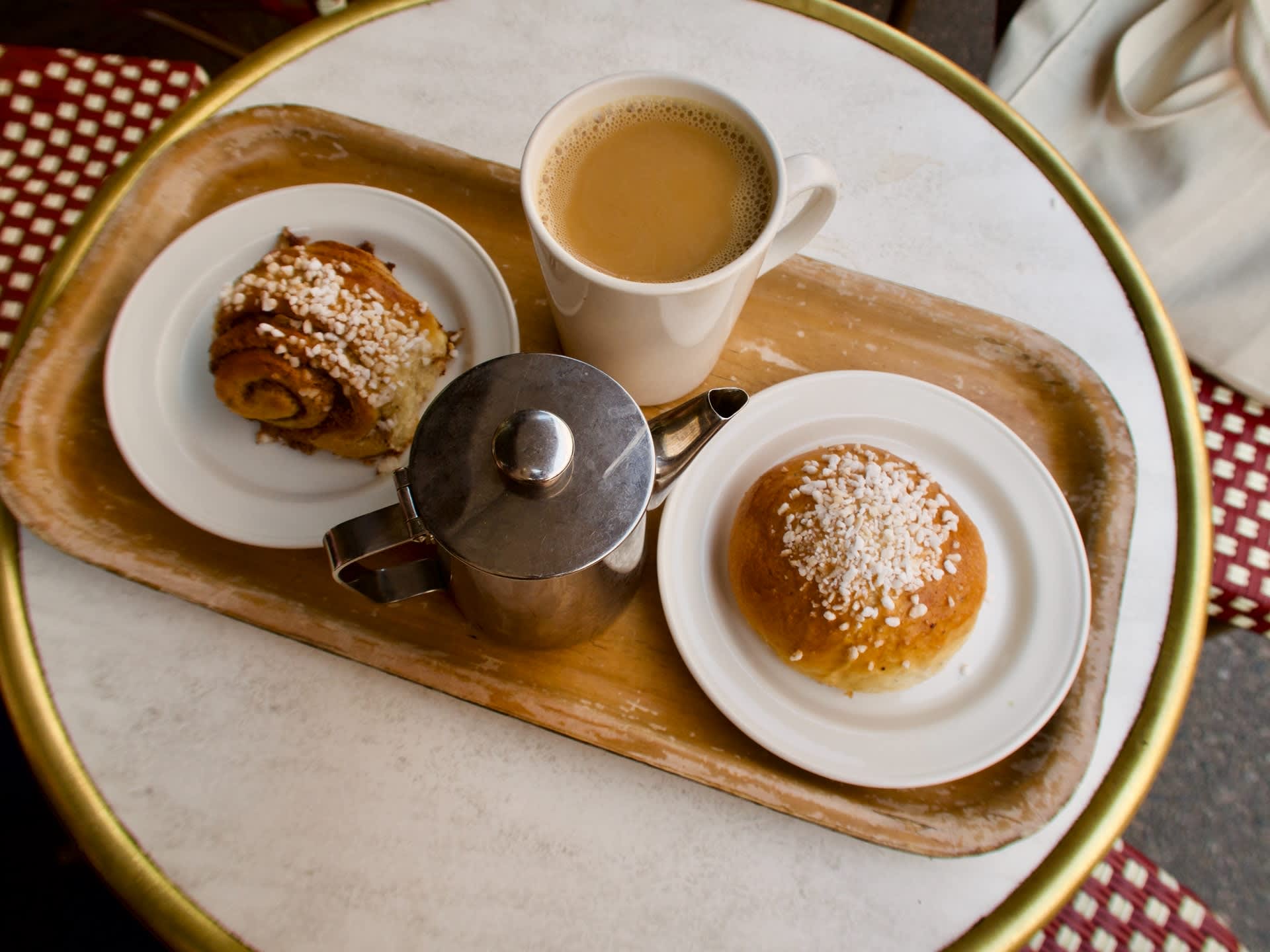 Become a star baker by streaming online classes from the comfort of your home
Gnocchi and Ravioli with Massimilano - Italy
Missing your favourite local Italian restaurants? Massimiliano and friends, Italian chefs and lovers of their cuisine, share their passion for cooking helping those at home master the art of ravioli and gnocchi. With over 15 years of experience hosting international guests in their pasta workshops, their at-home cooking masterclasses help you become expert pasta chefs in no time. Sharing recipes that have been handed down from generation to generation, these live-streamed classes will share how to make the perfect authentic gnocci and ravioli alongside the world-famous pesto sauce.
Prices from $31
Book here: Gnocchi and Ravioli Masterclass
Argentine Cooking Experience with Fran - Argentina
Chef Fran takes you on a culinary journey, sharing his favourite recipes for Argentinian delicacies such as Chimichurri, Alfajores and Empanadas. Sharing stories about life in Argentina along the way, you can experience the country's rich culture and history from your very own home. Fran shares four other recipes with you at the end of the class, giving you the opportunity to put your skills to the test.
Prices from $15
Book here: Argentine Cooking Classes

Handcrafted Sushi with Vivian and Michi - USA
This popular Sushi masterclass is led by husband and wife duo, Vivian and Michi. They teach you from home how to make some sushi staples including spicy tuna roll and vegetable hand roll. All aspects of the menu can be adapted to cater for dietary requirements, and in 75 minutes you will have learned how to make 4 types of sushi with a pair of professional chefs!
Prices from $29
Book here: Handcrafted Sushi Class
Pasta Workshop with Chiara - Italy
There is something endlessly comforting about pasta. Why not try the real thing and try your hand at making fresh pasta? In the Pasta with the Grandmas class, team up with a group of Italian Nonnas and learn from the best. Each night of the week they demonstrate how to cook pasta from scratch in your very own cucina! With a different type of pasta masterclass available every day of the week, and vegan recipes also included, there really is something for everyone – with additional dessert classes included on Saturdays and Sundays.
Prices from $59
Book here: Italian Cooking Classes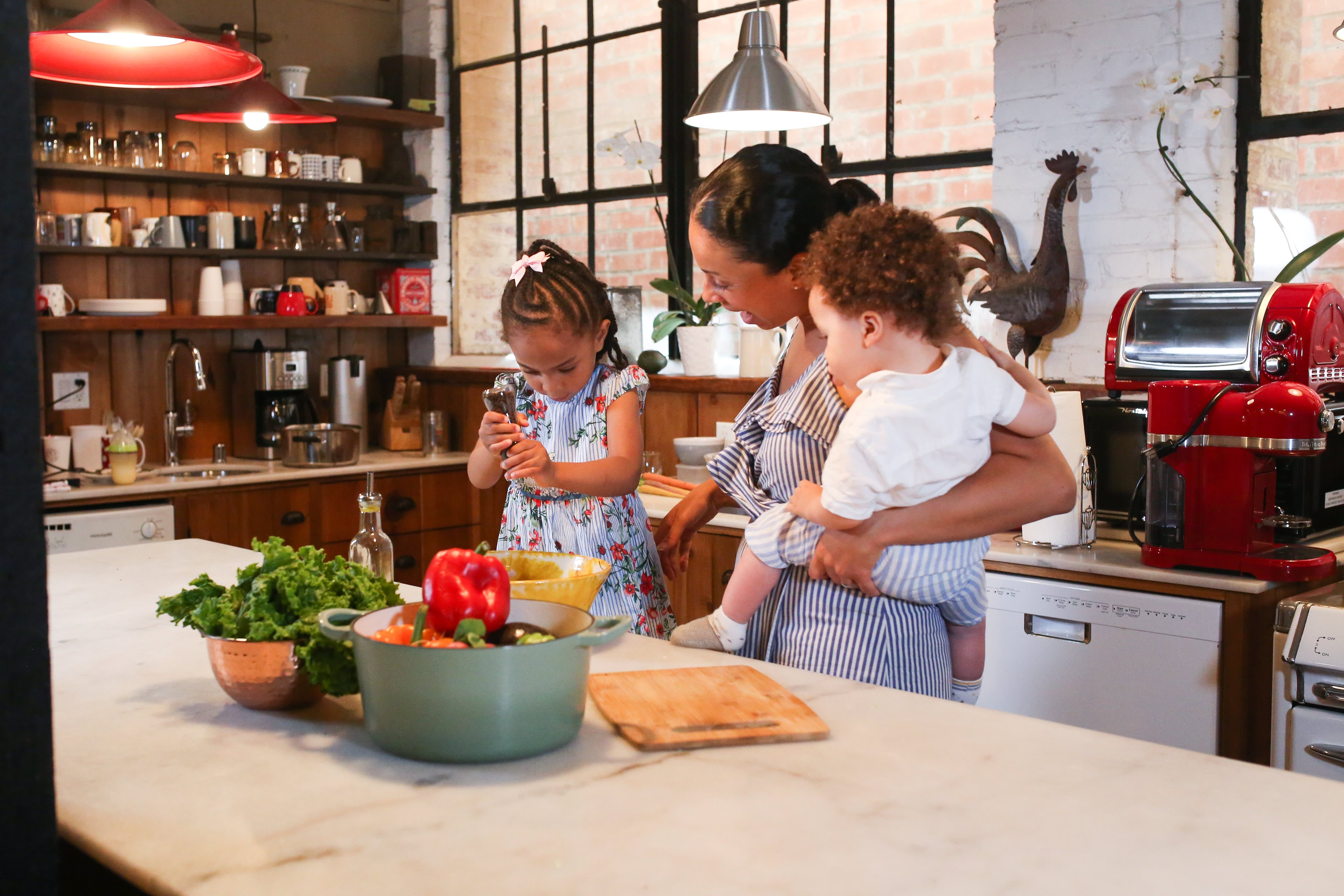 Enjoy quality time with a family-friendly online cooking class