Valencia is a sunny city during most of the year. In fact, it has an average of just 44 rainy days a year. But on those few days, there are still many ways to stay dry and enjoy Valencia in the rain! Our team at Sea Saffron has prepared a list of our favorite rainy-day activities to enjoy in Valencia.
Where to Enjoy Valencia in the Rain
El Carmen
Top Tip: All of the recommendations for El Carmen are in a 7-minute walking radius. If you are coming by taxi, we suggest getting dropped at Plaza de la Reina.
The Valencian neighborhood of El Carmen is the most historic district. Aside from being one of the city's most beautiful zones, it is perfect for hiding from the Valencian rain! There are lots of cozy options here.
Where to get Coffee
Coffee is a quintessential part of Spanish culture. Though it is typical in Valencia to enjoy a coffee on a sunny terrace, a little bit of rain should not stop you from living life like a local. Stop by one of these cafés and order yourself a café con leche (coffee with milk), café cortado (espresso with a drop of milk), or café solo (espresso)!
We have also made some recommendations for hot chocolate: the best thing to enjoy on a rainy day. Want to try one of the most traditional Valencian foods? Try an horchata y farton. This weet milky drink is made from tiger nuts (chufas). Fartons (similar to donuts) are typically dipped into horchata but you can also dip them into your hot chocolate.
Café de las Horas
This quirky bar and coffee shop is known for its cosmopolitan atmosphere and neo-baroque decoration. It is also the perfect place to try Agua de Valencia!
Cappuccino Grand Café
The most expensive option in our list, this is a classy spot to hide out from the rain. Right in Plaza de la Reina, it is the perfect spot to settle until the rain dies down and then continue exploring!
Horchatería Santa Catalina
This famous horchatería is located in the historic city centre and is one of the oldest in Valencia. Here you can find a mix of traditional decor and modern Manises ceramics while enjoying your horchata. They are also known for their delicious churros which you can dip in chocolate if you are feeling decadent!
El Collado
This restaurant opened in 1892 and is famous for horchata and hot chocolate. They also make buñuelos (a pumpkin donut popular during Valencia Fallas). The freshly made buñelos are cooked right in front of your eyes in a huge vat.
Chocolatería Valor
Valencia's oldest chocolatier making chocolate in the region since 1881! Located right in the city center, hide away in this traditional café and enjoy a chocolatey treat.
Tapas and Wine
Don't let a bit of rain stop you from experiencing Valencia to the max. Recommended by TripAdvisor, Sea Saffron is an award-winning small group tour company offering unique blends of sightseeing and gastronomy. Stay cozy and dry as your passionate host takes you to some of the most iconic landmarks of Valencia's Old Town including the Church of San Nicolas and the impressive Mercado Central.
Then discover the most historic venue of the city, tucked away in the sidestreets. Dine in a unique space dating back to the 11th Century, still boasting some of the original city walls! Here, enjoy a specially prepared menu of traditional tapas and local favorites, all accompanied by a selection of prizewinning regional wine.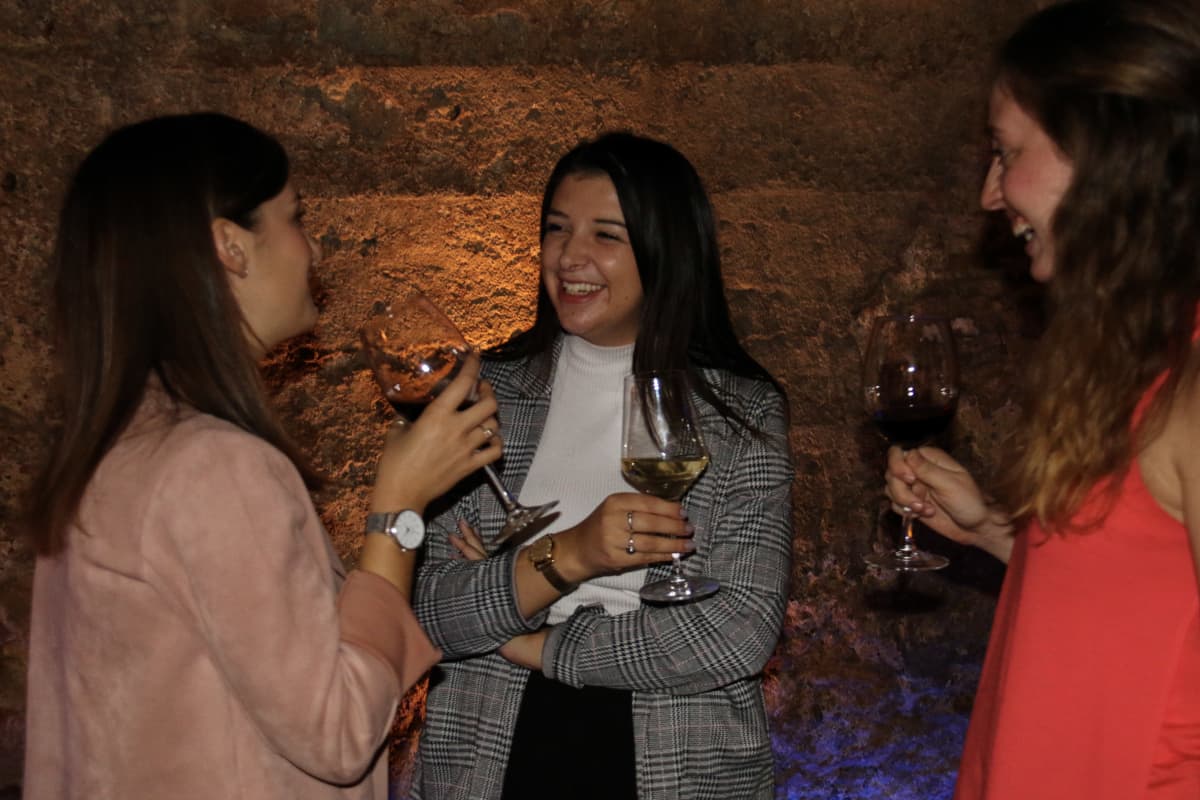 GUIDED WALKING TOUR
The top-rated tour on TripAdvisor. A combination of the most iconic landmarks of Valencia Old Town and hidden spots.
SPECTACULAR LOCATIONS
Dine in Valencia's most historic venue: a cozy spot nestled in the heart of the Old Town, dating back to the 11th Century!
LOCAL DELICACIES
Discover Valencian gastronomy with a 10-course menu of local tapas and traditional Valencian food designed to showcase the best of the region.
PRIZE-WINNING WINES
Sample a selection of carefully-selected regional wines.
Must-See Buildings
El Carmen is home to some of the most beautiful architecture in Valencia. There is no shortage of wonderful sites to explore.
Mercado Central
As passionate foodies, the Sea Saffron team love this market - the largest in Europe! Check out the freshest produce in Valencia and get lost in the colorful aisles.
Top tip: stop for tapas at Central Bar, the ambient tapas bar run by Valencian Michelin Star chef Ricard Camarena!
La Lonja de la Seda
This 15th to 16th century building was the location of the silk exchange. Now one of Valencia's most emblematic buildings, it is also considered a UNESCO World Heritage Site.
Palacio Del Marqués De Dos Aguas
This historic 15th century palace is known for its gorgeous facade and its Baroque architecture.
Churches
Head to one of the many Baroque churches in the city such as Iglesia de San Nicolas (the Valencian Sistine Chapel), Iglesia de San Esteban (the first Christian church in Valencia), or the Cathedral of Valencia in order to stay away from the rain while enjoying the gorgeous architecture and history inside them.
If you are interested in learning more about Iglesia de San Nicolas, your passionate Sea Saffron host explains the stories behind the architecture in an intimate small group Old Town Tour.
Art Gallery
Another great way to stay dry is by spending a few hours browsing a beautiful gallery.
Centro Cultural Bancaja
Owned by Bankia, one of Spain's largest banks, this free art gallery has 3 rooms with a frequently changing selection of exhibits.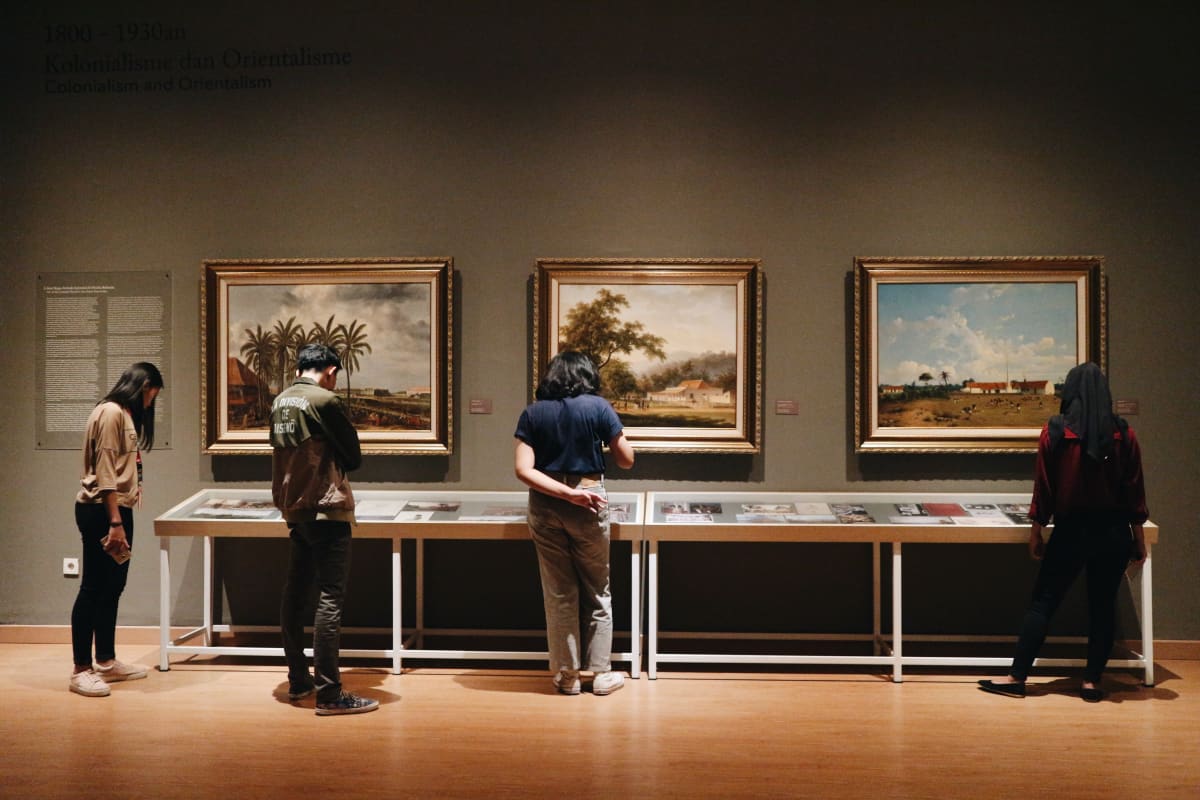 Ruzafa
Top Tip: All of the recommendations for Ruzafa are in a 9-minute walking radius. If you are coming by taxi, we suggest getting dropped at Mercado de Ruzafa.
The area of Ruzafa is known as the "bohemian" district of Valencia. The streets are lined with beautiful colored buildings with iron balconies. By night, it is one of the most popular zones for bars and restaurants.
Where to get Coffee
Ruzafa is full of cute coffee shops, perfect for escaping Valencia in the rain.
Café Artysana
In the Ruzafa neighborhood, this cozy café also offers exhibitions of local artists and photographers. There are regular language exchanges, art classes and live music gigs to keep you entertained on the rainier days.
El Contraste
Known in the Ruzafa neighborhood for its traditional pastries, El Contraste is one of the only establishments that offers traditional buñuelos all year round.
Art Gallery
This quirky art gallery perfectly matches the feel of Ruzafa. It features original drawings, comics and illustrations.
Reading Spots
Why not pass the rainy day with a great book? Brush up on your Spanish or delve into a gripping novel.
Ubik Café
Ubik is an institution in Valencia and is one of the most popular pubs in the trendy district of Ruzafa. Here you can choose from an extensive selection of second-hand books alongside a coffee, artisan beer or wine.
Librerías Paris-Valencia
If you are looking to buy some books during your visit to Valencia, Librerías Paris is the oldest bookstore chain in the city. Here you can find all the classics as well as the latest contemporary releases. Located in Plaça d'Alfons el Magnànmim.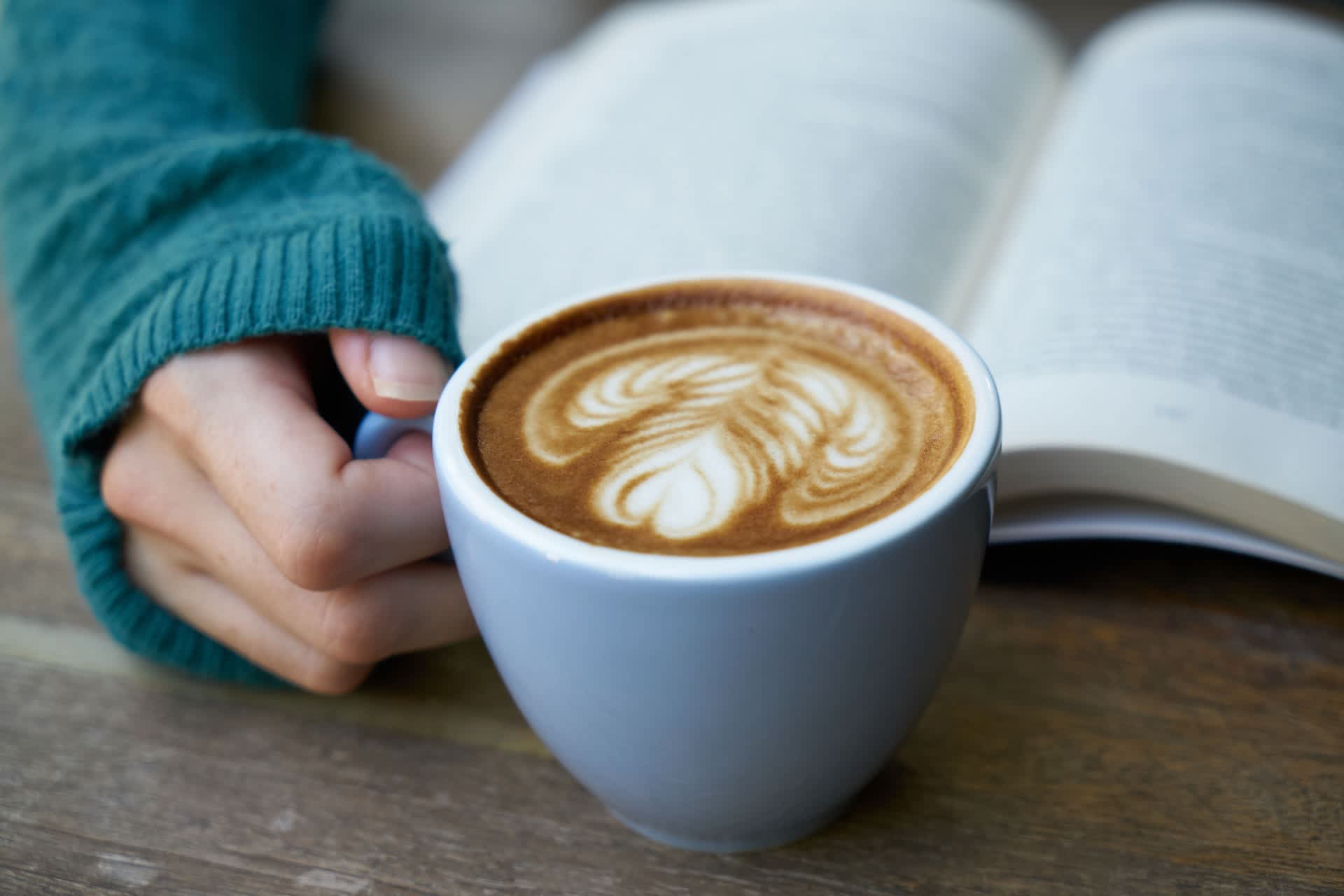 City of Arts and Sciences
Top Tip: All of the recommendations for the City of Arts and Sciences are in a 18-minute walking radius. If you are coming by taxi, we suggest getting dropped at the Oceanogràfic.
This modern district is home to Valencia's most famous modern architectural complex. What you may not know, is that the complex offers lots of places to hide from the rain! Have a day of learning and discovery in these incredible buildings.
Where to get Coffee
Contrapunto
This fancy spot is right inside the City of Arts and Sciences complex, offering an incredible vantage point. Stop here for coffee or sip a gin and tonic in a beautiful setting.
Shopping
Aqua Multiespacio
Take advantage of the rainy day and do some retail therapy! This shopping center is full of high-street favorites and has a food court if you get hungry.
Live Music
Palau de les Arts Reina Sofía
Aside from the plethora of musical events taking place here, the Opera House is arguably the most impressive building in the entire modern City of Arts and Sciences complex.
Must-See Buildings
The City of Arts and Sciences is known for its futuristic architecture. The buildings are as fascinating in the inside as they are from the exterior.
Oceanogràfic
Europe's largest aquarium! The perfect option for a rainy day, the Oceanogràfic and its many exhibitions will keep you busy.
Hemisfèric
This IMAX cinema and its fascinating architecture is a great option for a day in the rain. In this immersive experience, feel like part of the movie!
Museo de las Ciencias
This science museum is far from boring, with many interative exhibits to keep your mind and hands active! This option is especially great for families.
Spa Day
Why not treat yourself to a bit of pampering at one of Valencia's spas. Massages, manicures, facials, saunas, ice cold dips, large pools to bathe in, jacuzzis to relax in… Convinced yet?
Hotel Balneario Las Arenas
The beautiful Las Arenas Hotel opposite El Cabanyal beach is a luxurious option to pass a rainy day. The spa offers aromatherapy, chromotherapy, musicotherapy, and facial and body treatments.
Don't wait for the Valencia rain to pass…
"Life isn't about waiting for the storm to pass. It's about learning to dance in the rain."
-Vivian Greene