Whether you are studying abroad in Valencia or at your home university, there is nothing better as a student than a visit from your family. Valencia is no stranger to study abroad and Erasmus students due to the city's rich culture, lively nightlife, and sunny weather year round. Thus, the city is no stranger to family visits for these students. Being able to show your parents where you have been living and studying (and having them there to pay for things!) is an amazing feeling.
However, since there are so many things to do in Valencia, it may be hard to decide exactly what you want to do while they are here. I experienced this stress first hand while I was studying abroad in Valencia this Spring when my parents came to visit me. With the help of the Sea Saffron team, the weekend turned out to be extremely great. After having an amazing experience with my parents, I compiled this ultimate guide for what to do when your family visits Valencia.
Where to Take your Visitors in Valencia
Day 1
Breakfast: Mercado Colón
We started our busy first day at Mercado Colón, a popular food market with stained-glass windows and loft ceilings known for its food stalls. Here you can grab a bite to eat at the numerous stalls and enjoy a refreshing horchata, a refreshing sweet drink made from tiger nuts, with a sweet bread finger called a farton. We found these two Valencia staples at Horchatería Daniel located inside the market.
Shopping: Calle Colón
From the market, walk down to Calle Colón, a street full of amazing shops. From the more expensive boutique jewelry and watch stores, to the more affordable student favorite spots like Pull & Bear (my favorite!) and Zara, to the massive department store El Corte Inglés, there is something for everyone to enjoy on the best shopping street in Valencia.
Activity: Visit the Old Town
Once you have shopped until your heart desires, make your way over to Valencia Old Town. On your way, pass by the historic Plaza de Toros de Valencia where the bullfighting occurs and the impressive train station of Estació Nord (step inside and check out the beautiful ceiling!). Pass through the stunning Plaza Ayuntamiento (the city's town hall square), the home to many of Valencia's Events throughout the year!

My favorite thing to do in Old Town is to wander around the winding streets, stumbling across Valencia's main sights as you go. Make sure to check out La Lonja de la Seda which is the old silk trade building and Church de San Nicólas otherwise known as Valencia's Sistine Chapel. Another must see in Old Town is the impressive Mercado Central, the traditional food market filled with fruit, meat, spice, and fish stalls. We were blown away by how good the fruit was here. This market is only open 9am-2pm Monday through Saturday so be sure to plan your visit accordingly!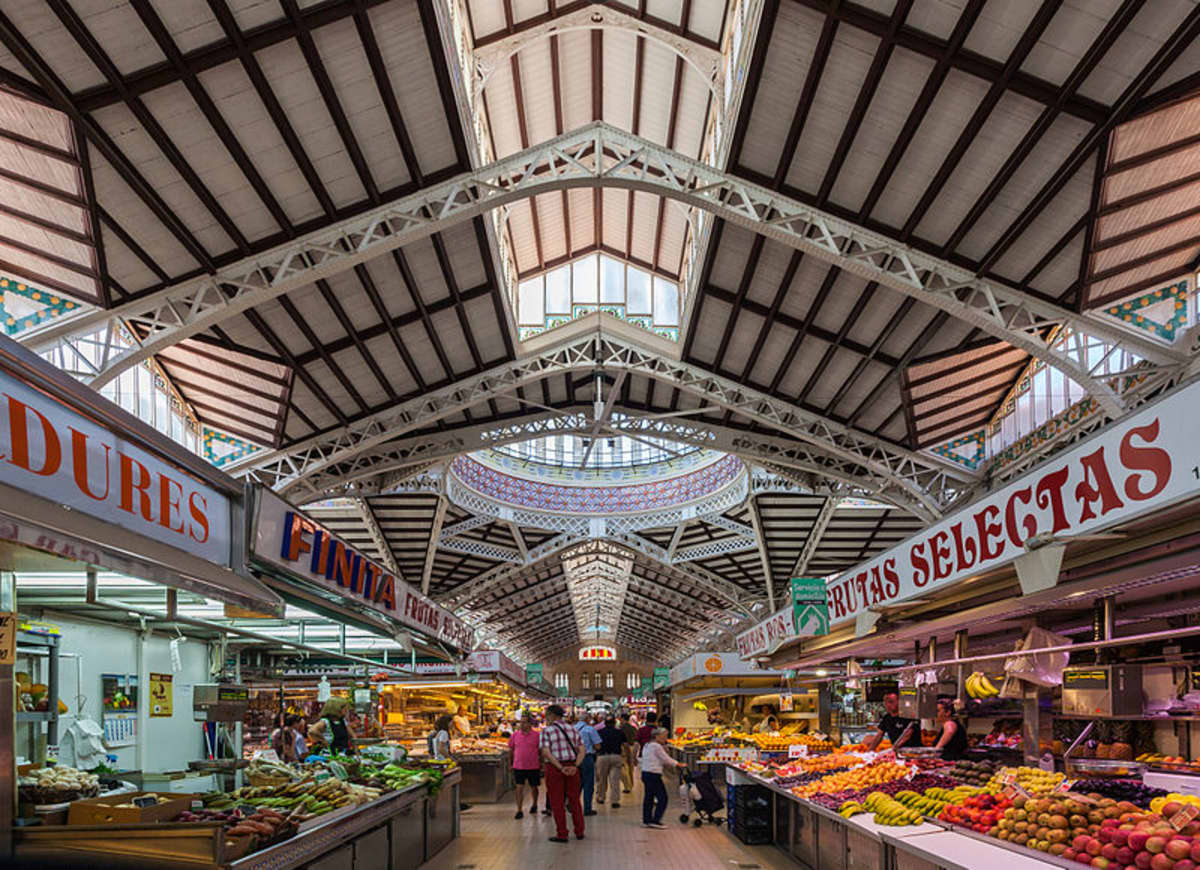 In my opinion, the best way to see Old Town is from up above. From either Torres de Serranos, Torres de Quart, or El Miguelete, this incredible view is possible. Only 2 euros per person (1 euro with a student ID!), the view from one of these historic towers is a must see. While studying abroad in Valencia, I made sure to take everyone who visisted me to one of these places for a beautiul view of Old Town. My personal favorite and where I took my parents is Torres de Serranos.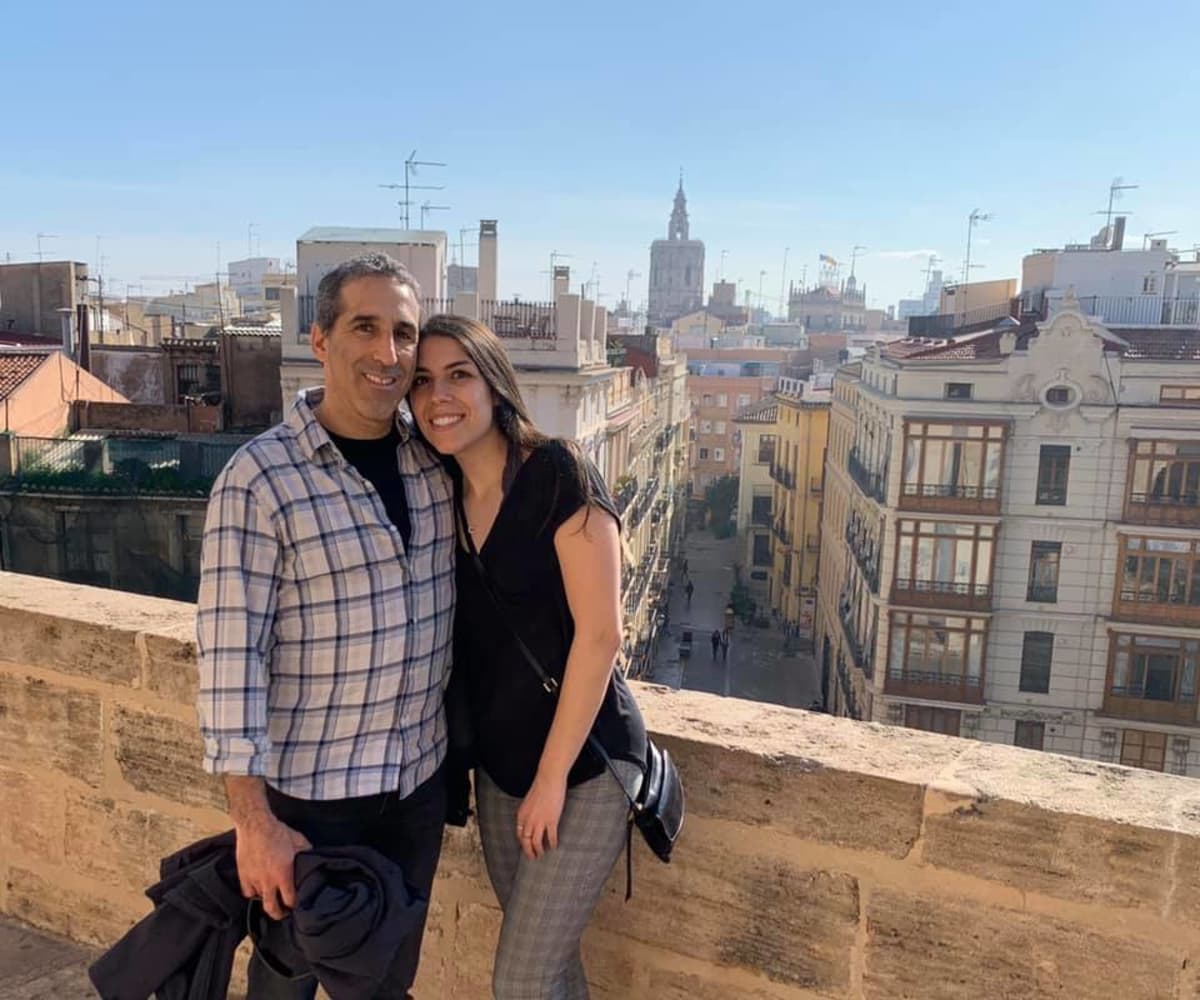 Dinner: Tapas & Wine in 11th Century Venue
If you want to immerse yourself and your family in the history of the Old Town as well as the culture of Valencia in a unique way, this Old Town Tour is perfect. It begins with an informative walking tour around Old Town, giving you insight of the must-see Valencia sights as well as personal stories and tidbits you could not get any other way. After you have immersed yourself in the history of Valencia through the Old Town, the next best way to experience Valencia is through its traditional food and wine. The tour gives you this opportunity by culminating in a tapas tasting meal of many traditional Valencian foods alongside a historic 11th century Moorish wall.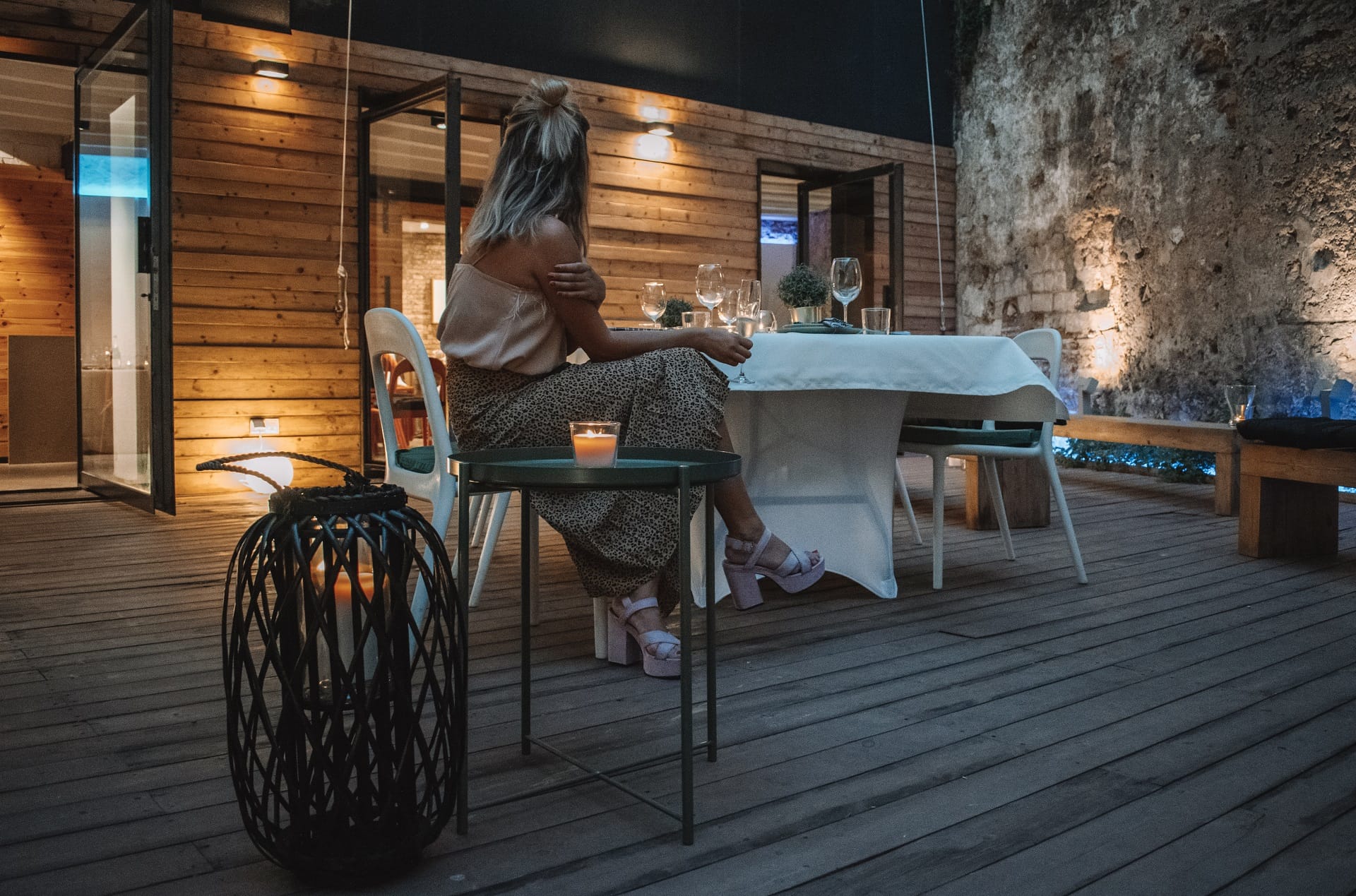 Drinks: Plaza Negrito
If you and your family still have energy after this packed day, grab a drink at Café Negrito. This is one of my favorite spots in Valencia due to its location in the lively Plaza del Negrito. This bar often has live music and is packed with people every night of the week. It is also conveniently located just a two minute walk away from the Old Town Tour.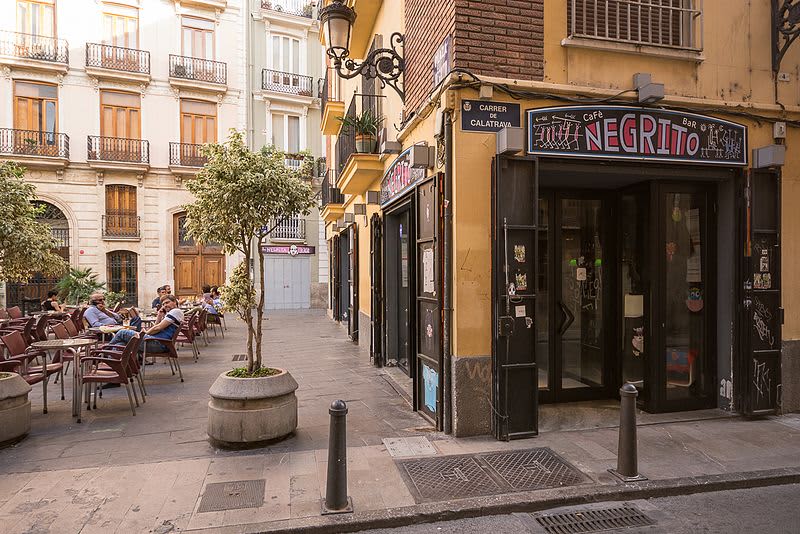 Day 2
Exercise: Morning Jog in the Turia
Start your day two in the beautiful Turia Park, located on the former riverbed of the Turia River that was converted into this park in 1986. The park is 9km long and runs throughout the entire city. It is home to many popular attractions such as the Bioparc Zoo and the City of Arts and Sciences complex, but is also a great place to walk, run, or bike. After we had quick morning jog through the park, my family and I found that it is also an ideal place to have a picnic for a fresh start to the day.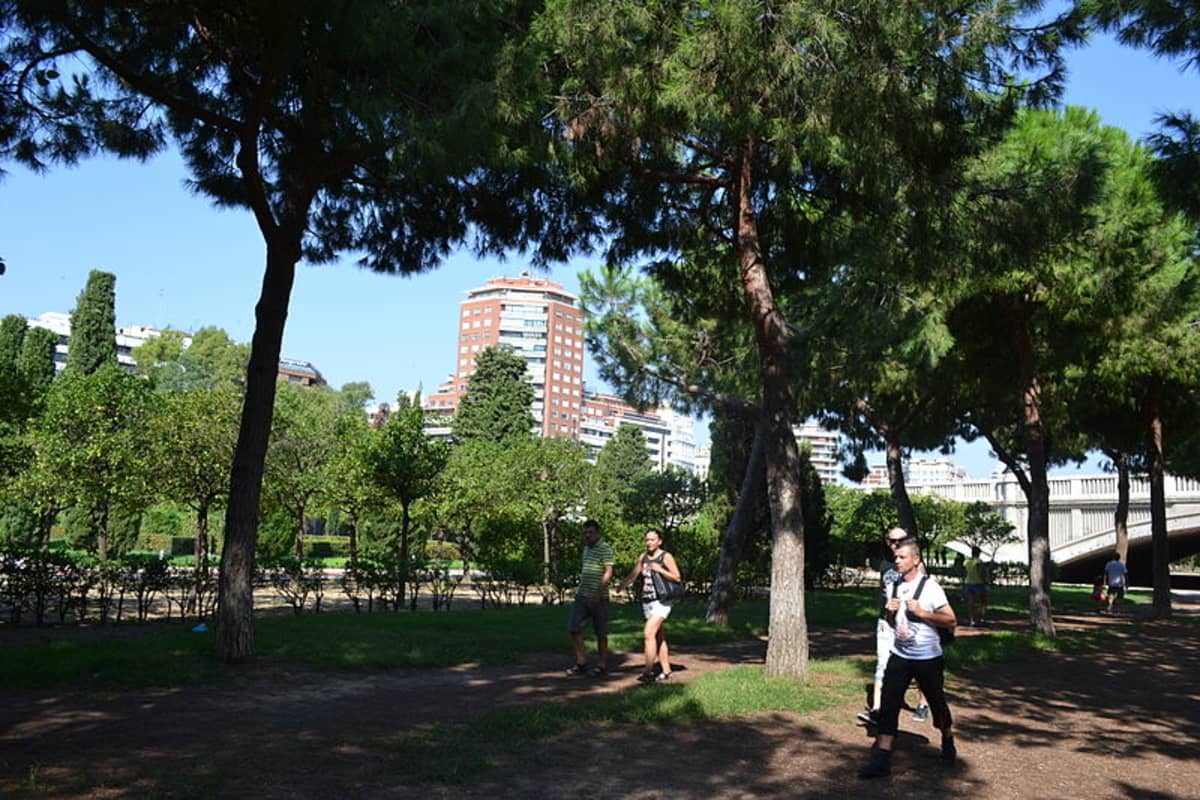 Activity: City of Arts and Sciences
During the day is the perfect time to visit the many activities available in the City of Arts and Sciences. This complex was designed by the famous Santiago Calatrava, a Valencian architect and engineer who designed the most impressive structures in the modern city of Valencia as well as other structures worldwide. The best part of the City of Arts and Sciences is the fact that you and your family can go inside many these buildings and experience them to their fullest. For example, Calatrava's Hemisfèric structure impressively houses IMAX theaters, planetariums, and laseriums.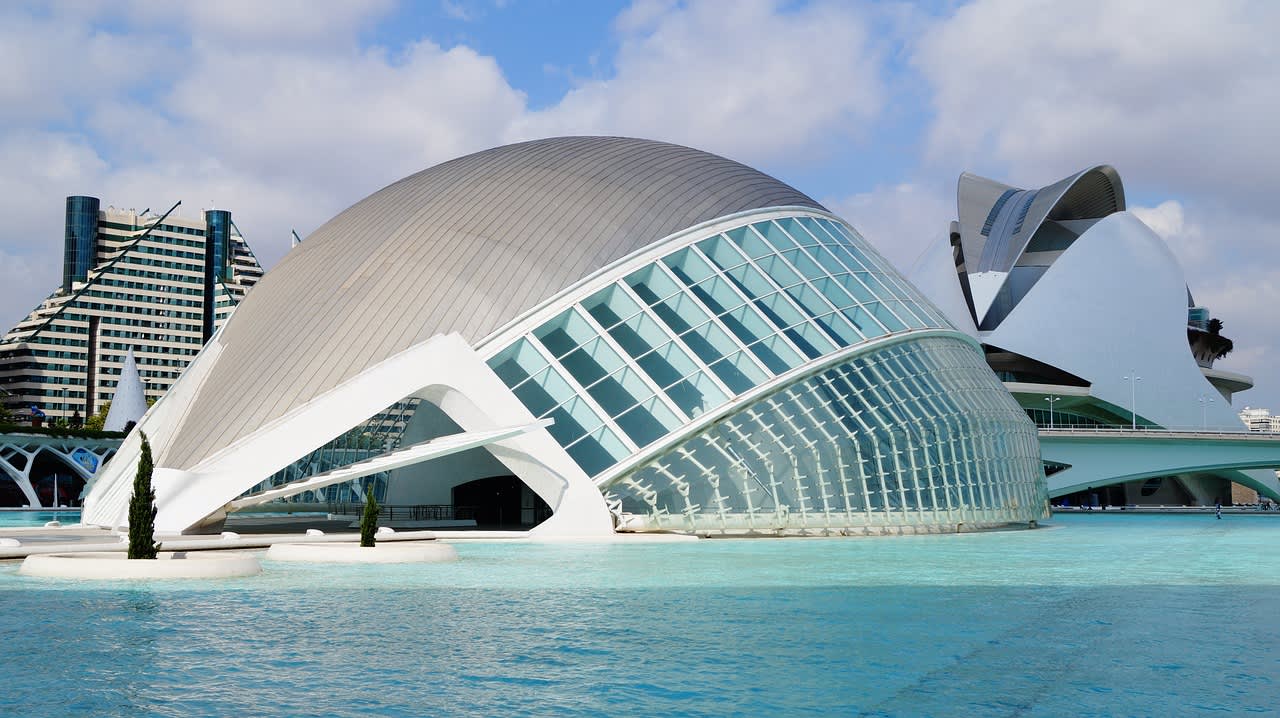 Moreover, designed in the image of a whale skeleton, the Museo De Las Ciencias Príncipe Felipe is an amazing science museum with many hands-on exhibits.
Lastly, the Oceanogràfic is an aquarium over 500 different marine species to learn about and observe, many coming from the nearby Mediterranean Sea. We loved the shark exhibit in the acquarium where you can walk through a tunnel in which the sharks swim right above you. This is also perfect as a rainy-day activity in Valencia.
Dinner: Rooftop Wine-Tasting & Tapas
After spending your day inside of these structures, we ended our day in the most unique way by gazing at them and the rest of Valencia from up above. This magnificent view is possible from Sea Saffron's unique venue where this City of Arts and Science Tour ends - the highest point in the whole city! The tour guide made the experience so interactive and fun. We tasted and enjoyed local Valencian wines and tapas while watching the beautiful Valencia sun set over the entire city. This is undeniably the best view of Valencia and was the most unforgettable experience that I had with my family while studying abroad in Valencia.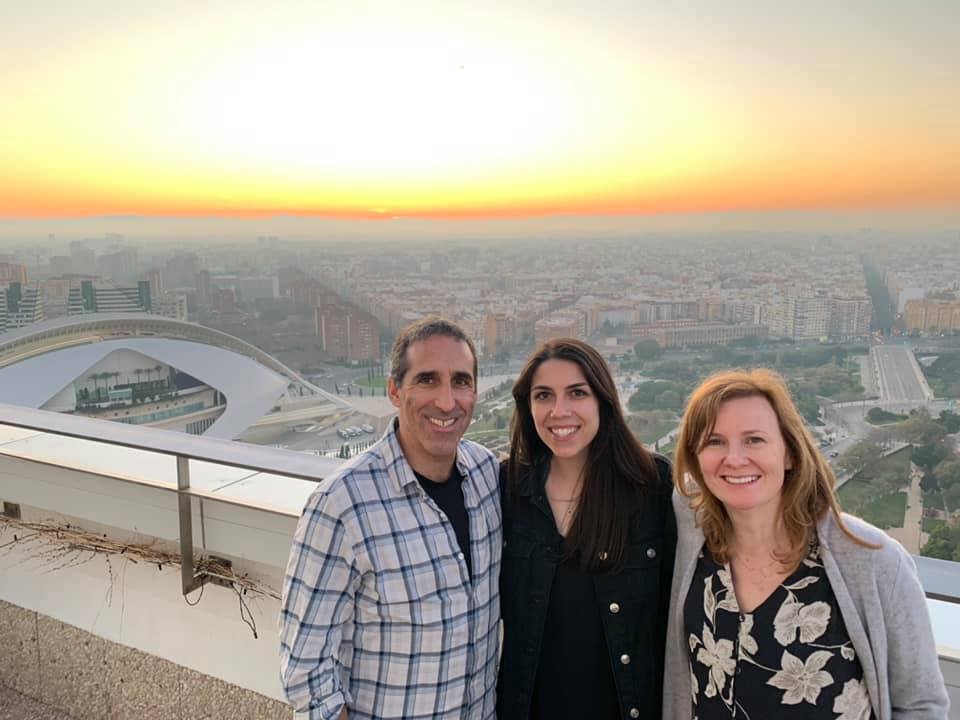 Day 3
Breakfast: Brunch in Ruzafa
Even though the typical Spanish breakfast is toast with tomato and olive oil and a coffee, my family and I are not morning people so we opted for a late brunch instead of breakfast. Luckily, there are many places to get brunch in Valencia to start your third day off right. For my family, we went to my favorite spot in Ruzafa: Café ArtySana. This brunch spot combines a delicious menu of healthy food with art and exhibitions of local artists inside the restaurant which made it a great place to start our day.
Another one of my favorites in Ruzafa is Dulce de Leche, known for its comfortable and cozy "instagram-worthy" cafés.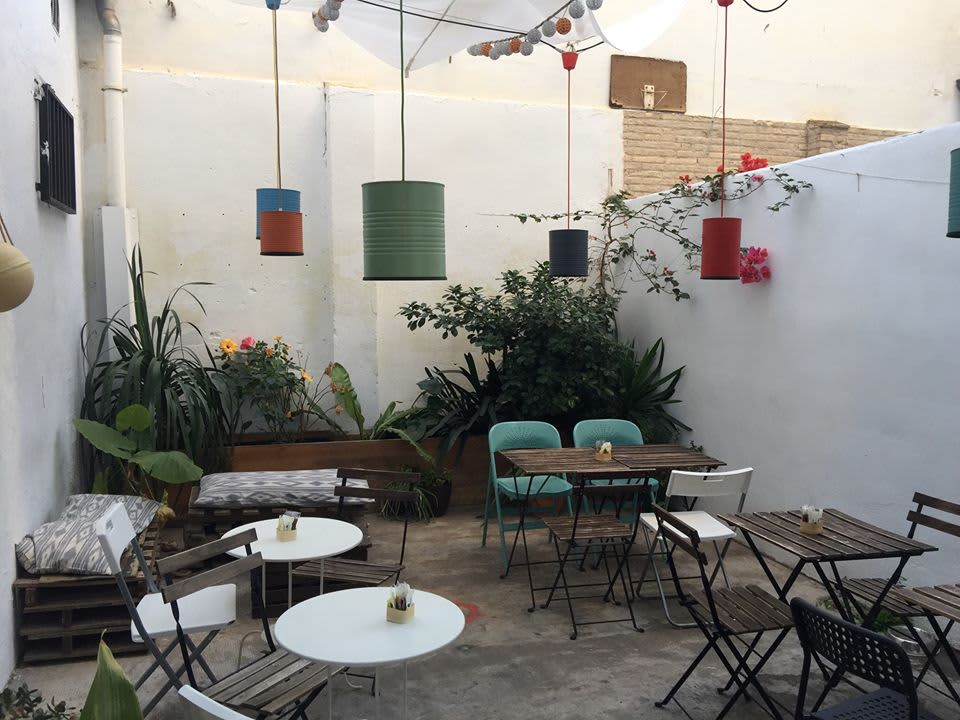 Source: www.facebook.com/cafeartysana/
Activity: Valencia Beach
Once you are finished with brunch, head to the beach! There are many different Valencia beaches to lay away the day on, all with their own perks. For example, my family went to Playa Malvarrosa because it is easily accessible from the city. My parents loved how wide the beach front was and how there were a plethora of locals and tourists alike playing sports and hanging out with friends.
However, if you want something a bit less busy, visit Playa Patacona. It is a bit further from the city than Malvarrosa, meaning you are able to escape the heaps of tourists. This gives the beach a more laid back feeling, perfect for unwinding with a nice beach read.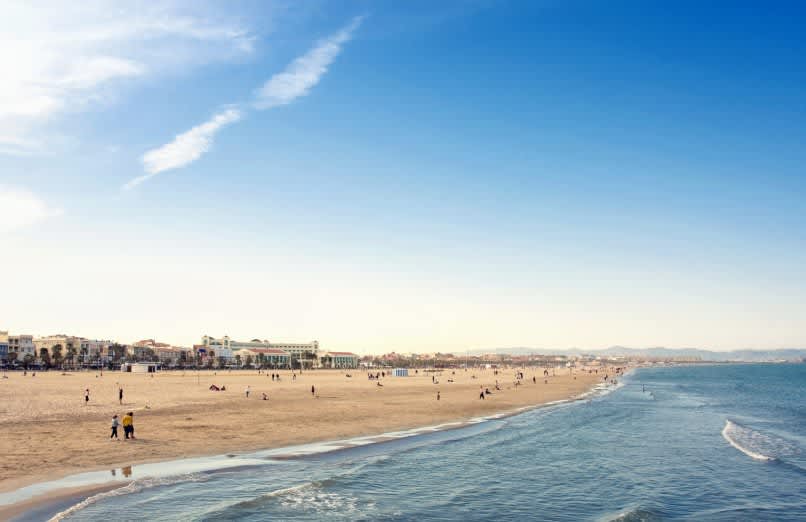 Source: www.visitvalencia.com/que-ver-valencia/
Lunch: Traditional Paella
To give your family a true Valencian experience, enjoy some traditional paella on the beach. Traditional paella incorporates chicken, rabbit, green beans and local white beans called "garrafós". My parents wanted to sit right alongside the beach so we went to El Trompo to get paella. If you and your family want something fancier for the most authentic paella, head to La Pepica. It gets super busy, especially on a Sunday, so make sure to book in advance to avoid disappointment!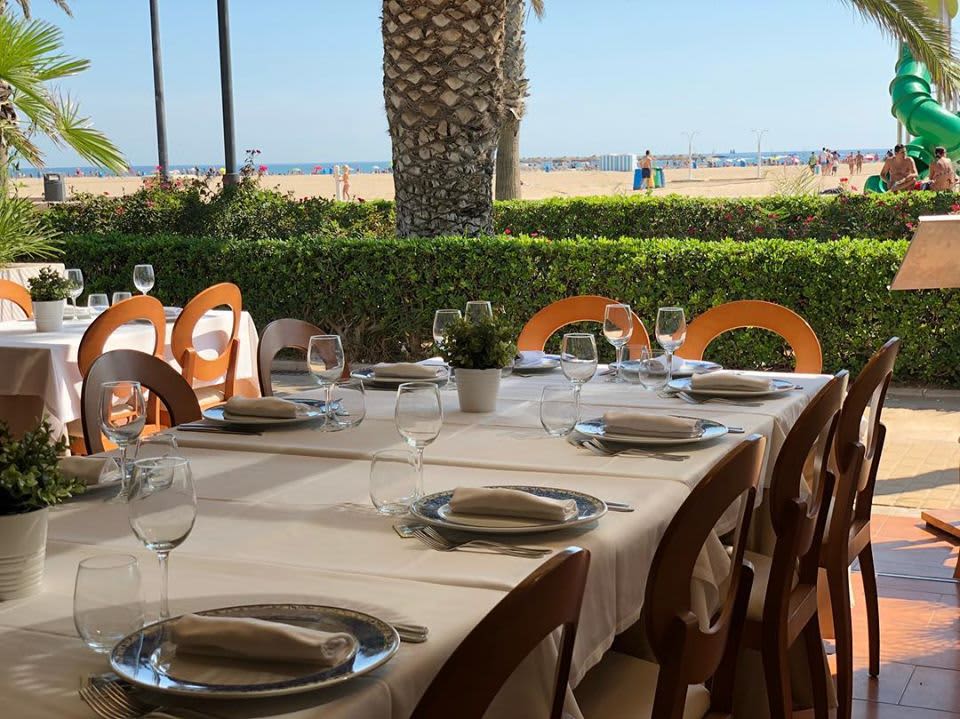 Source: https://www.facebook.com/lapazvalencia/
Dinner: My Favorite Tapas Bars
After relaxing on the beach all day, head back into the city for a tapas dinner to wrap up your day. We passed through the Old Town and stopped by Café de las Horas before dinner to try Agua de Valencia, the famous Valencian cocktail made from fresh orange juice, vodka, gin, and cava. I love this spot because of it has a bohemian atmosphere inside of the restaurant but also has great seating outside if you prefer.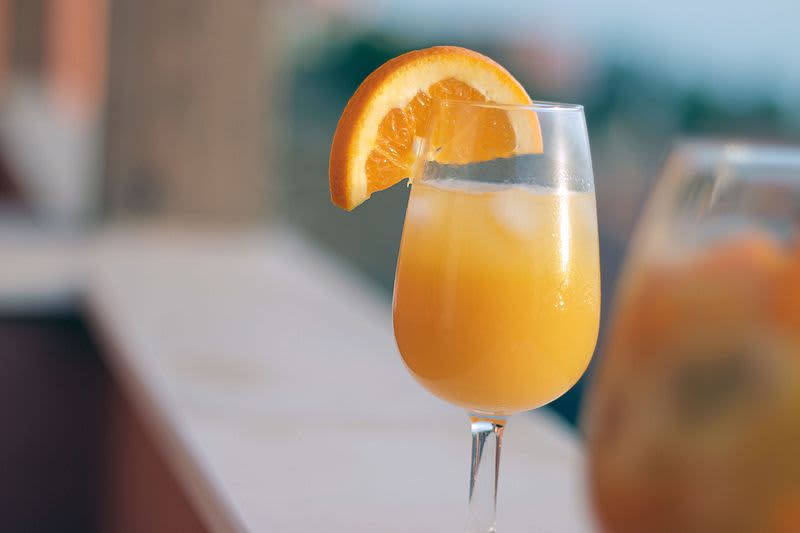 After drinks, there are many restaurants nearby for amazing tapas. My parents love sitting outside to eat so I took them to Bisbe Gastrotaberna where the beautiful candlelit tables outside give you a great view of La Seu de Valencia. My other favorite spots in Old Town for tapas are La Comisería and Gallina Negra.
If you go to La Comiseria, make sure to get the "Rillete de pato con foie gras y pure de manzana"—you will not be disappointed.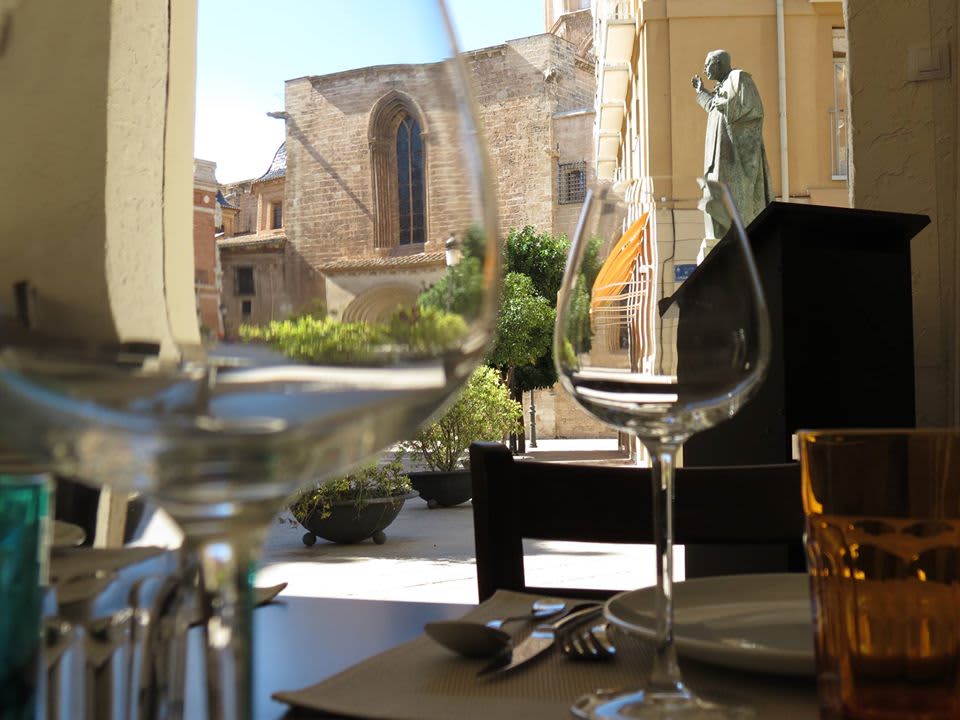 Source: https://www.facebook.com/510175199163580/photos/a.510175322496901/510175415830225/?type=3&theater
Or, head to the trendy neighborhood of Ruzafa for some great dinner spots as well. Check out Bar Vermúdez for great vermouth and traditional tapas or Canalla Bistro for something a little fancier that has unique dishes with influences from around the world.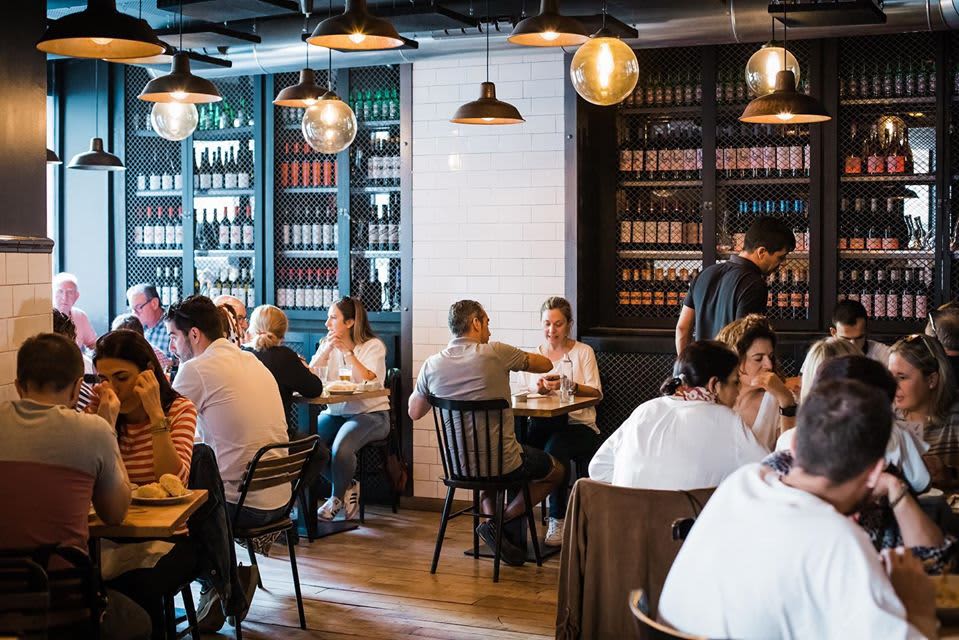 Source: https://www.facebook.com/barvermudez/