The night of San Juan Valencia (or "Saint John" in English) is considered to be the most magical night in Valencia, celebrated on the 23rd and 24th of June. This massive celebration connects people from all over the world who want to welcome the summer in good spirits. This date originated from Christian tradition, known as Saint John's Eve, which was established six months before Christmas Eve. The Gospel of Luke states that John the Baptist was born about six months before Jesus. However, even with the origin being based in Christianity, the celebration in Valencia does not have a religious focus and mostly derives from pagan festivals as celebrations of Summer Equinox. San Juan Valencia is enriched with all sorts of rituals and traditions; read on to discover more about this famous Valencian event!
Everything About San Juan Valencia
San Juan 2020
Due to the global situation, the Valencia City Council have announced that San Juan Valencia will not be happening as normal in 2020. San Juan, which normally includes mass gatherings, is deemed too unsafe to go ahead this year. This means that the public transport services normally allowed at this time will also not be going ahead.
Escape the Crowds
This year, if you are looking for something more intimate, Sea Saffron offers a unique dining experience away from the big crowds.
View the City of Arts and Sciences, Turia gardens and the illuminated Valencian coastline from the highest private rooftop in Valencia. This is a particularly spectacular view during the night of San Juan, where the city's coastline is alive with bright lights, bonfires, and fireworks. In the top-rated activity on TripAdvisor, this award-winning small group tour offers you the chance to learn about the incredible architecture of the City of Arts and Sciences before viewing it from above. Enjoy tapas and wine in a truly unique venue!
Choose our other emblematic venue, an 11th Century monument in the Old Town, where you can also enjoy specially chosen local tapas paired with regional wine. In this memorable and intimate dining experience Sea Saffron hopes to shine a spotlight on Valencian gastronomy and share what makes the dishes so special. With every ingredient chosen, your host will explain its significance. Have your own small group celebration from the best venue in the city, away from the crowds, whilst enjoying prizewinning wine and the finest hand-prepared tapas.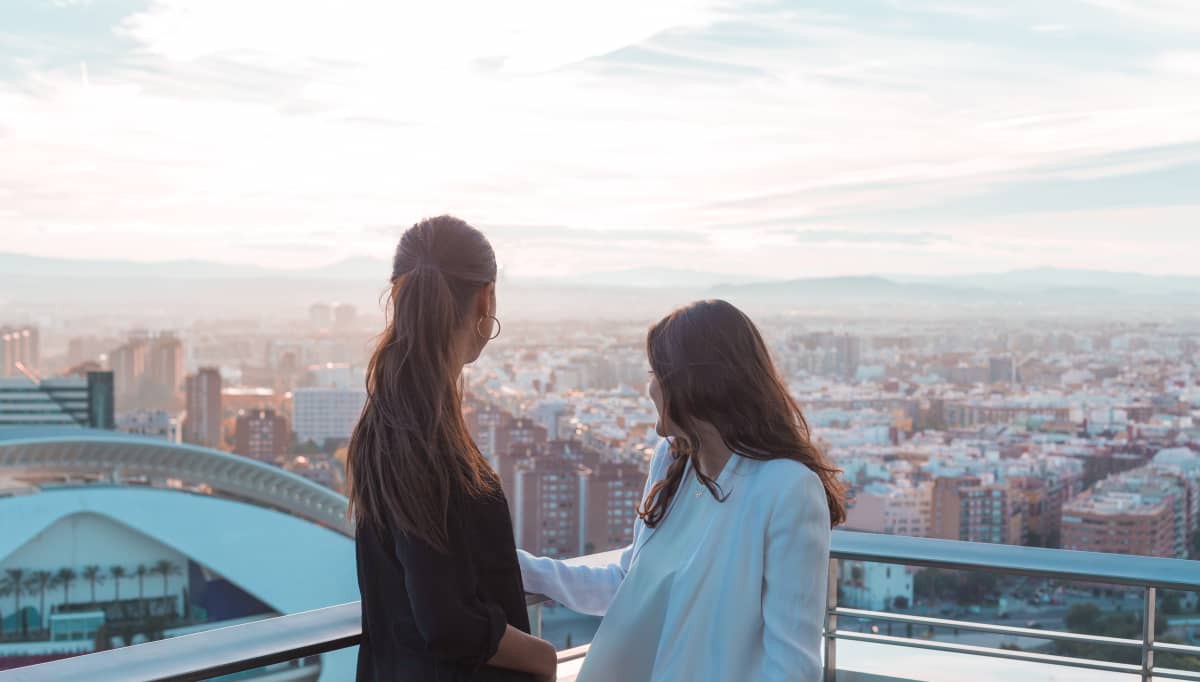 Fire as a Key Element
Like other Spanish festivals, including Valencia Fallas, fire is the key element in San Juan. During the festival, myriads of bonfires light up the Valencian coast as a continuous luminous line across all of its beaches. Typically, thousands of people meet up in the city's main beaches of Malvarrosa, Las Arenas, Patacona, as well as many other beaches across the Valencian region. Due to its popularity, the beaches can get extremely crowded and fairly wild.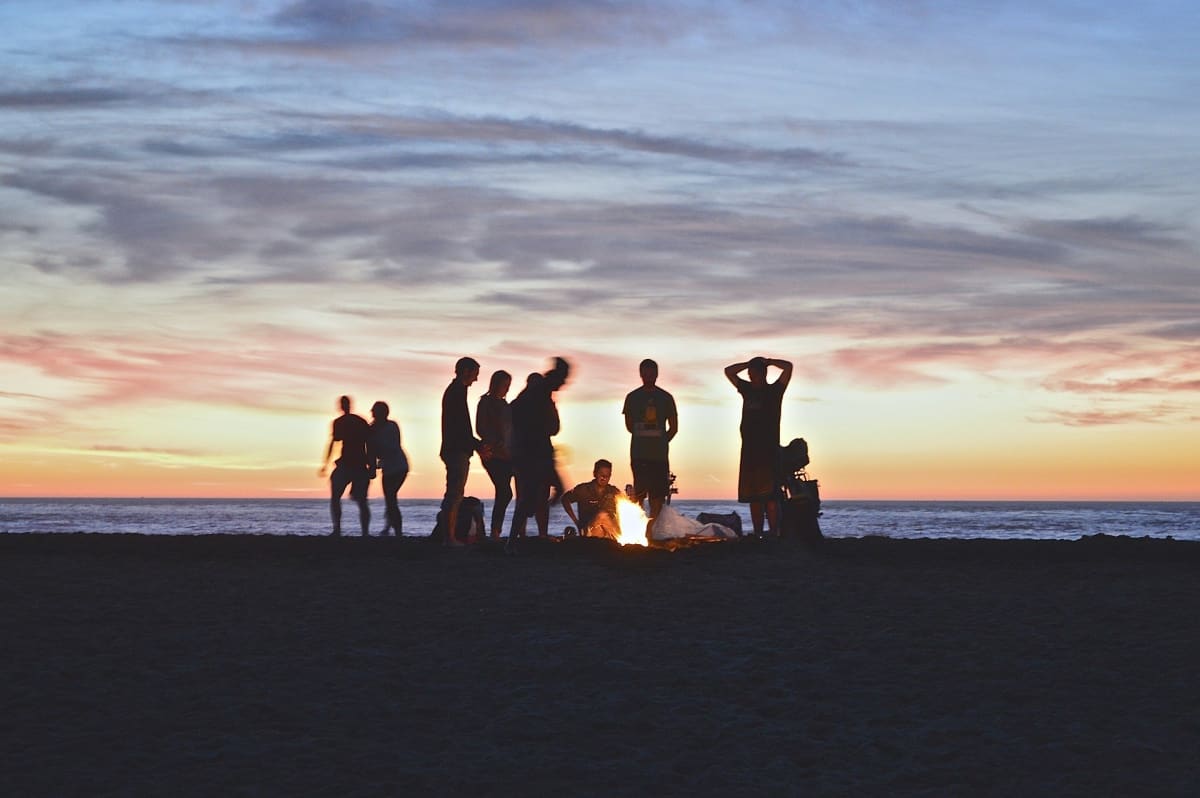 Pagan Rituals
Throughout the world, there are various rituals running during the festivals of Midsummer's Eve—all thought to bring good luck and dispel negative energy coinciding with the summer solstice. One of the most basic rituals is to go for a swim and to make a wish at sunset. Many people choose midnight to wet their feet or jump over seven or nine waves (always an odd number) whilst making their wishes. In ancient times, bathing in the sea until they were washed by nine waves was traditional for women wishing to attain fertility.
Normally, bonfires are lit across the beaches at around midnight and people of all ages cook dinners. The food is typically sardines, potatoes, and sausage cooked on the bonfire coals whilst drinking cold beer or sangría. Some people, mostly the younger generation, jump three times over the coals, with the fire to symbolise purification. Another way thought to obtain good luck is to write a wish on a paper and throw it into the bonfire (making sure to keep the wish a secret!)
These are the most frequent rituals in Valencia but there are many others worldwide surrounding the solstice such as writing down the things that you want to forget and burning them in the fire, walking barefoot over the dew or even the coals from the bonfires, and waking up early to avoid sleepiness. In fact, those first sun rays of the day are supposed to have magical powers.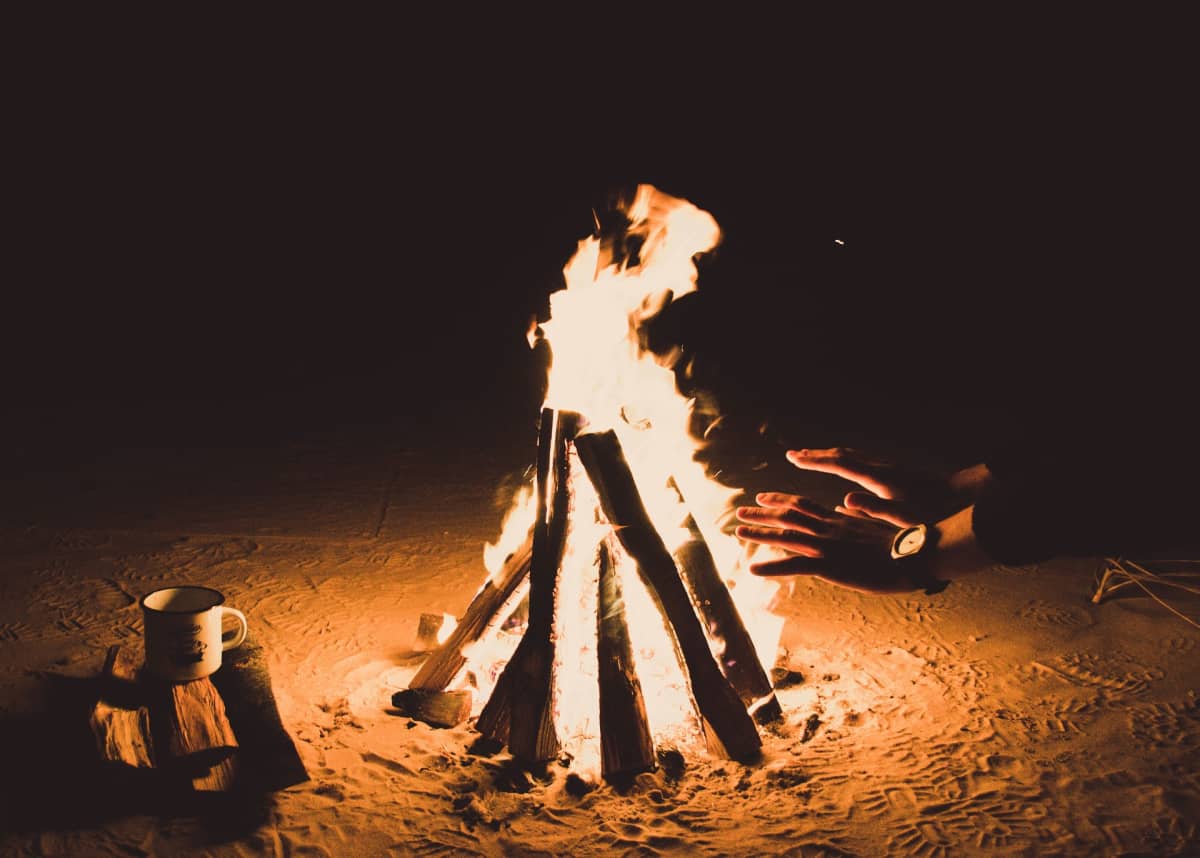 Logistics during the Night of San Juan
In previous years, public transport is the best way to get around during the night of San Juan Valencia. Expect traffic restrictions around the beach areas from approximately 5pm. After 9pm, traffic on larger streets such as Serrería or even parts of Cardenal Benlloch are also interrupted. It is worth noting that bus services usually operate 24 hours a day and the subway also has special services during this time; Metrovalencia usually provide subway transportation to the beaches 24 hours-a-day. It is important to note that there will most likely be security searching people when they are entering the beach. Don't worry about bringing your own bonfire wood; the council usually supplies wood to be delivered during the evening to several points along the city beaches. If you bring your own, you run the risk of it being confiscated!
Worldwide Celebrations
As aforementioned, the bonfires of San Juan have roots in ancient celebrations related to the summer solstice. Fire is a key element in most celebrations on Saint John's Eve all throughout Spain and around the world. This tradition is strong in Valencian Community (particularly Alicante) and Catalonia, but also across the coastal regions of Spain including Galicia, Cantabria, Asturias, and the Canary Islands. In countries such as Portugal or Croatia, bonfires are also traditionally lit on June 23rd and the young people usually jump over them throughout the evening and late into the night. Bonfires are typically set close to lakes, rivers or on the beaches, mixing the mystic symbols of water and fire. Other European countries set bonfires with the goal of keeping evil forces away such as Ireland, France, Denmark, and Finland. Interestingly, young Irish women also jump three times over the fire in order to marry soon and have a lot of children.
Special Options for a Unique Night
For this year, there will be no mass congregations as normal. This is good news for families and also means that people can host their own intimate celebrations in smaller groups. The predicted weather forecast for Saturday the 23rd is abundant sunshine with a high of 84 degrees fahrenheit during the day and a nice breezy 64 degrees at night. However you choose to celebrate, enjoy!