Lockdown is over and we can finally rediscover our incredible city. Do you have some belated celebrating to do? We would love to prepare a private wine tasting experience for you! We have two distinct private venues: The Highest Rooftop in Valencia with views of the entire city and Valencia's most historic venue set in the original 11th Century city walls. Contact us today to book an experience in a truly unique setting.
Wine Tasting Events
Wine Tasting at Valencia's Highest Rooftop
We are sure if you live in Valencia that you are familiar with the astounding architecture of Santiago Calatrava. With its futuristic feel and stunning reflections, the City of Arts and Sciences is a favourite spot for many locals. But have you ever wondered what it looks like from above?
Why not discover the best view of the city: a panoramic 270° view of the Palau de les Artes, the stretch of the Turia Gardens and the sparkling Mediterranean coastline. Good views are enhanced by great company and delectable wines. Why not get together with the friends you've been missing for an intimate wine tasting experience with unforgettable views?
Sea Saffron brings the vineyards to you
Let Sea Saffron invite you into our private space where you can relax and enjoy, making memories with those you have not seen for a while. Rediscover some of your favourite Valencian wine makers or explore new vineyards as Sea Saffron brings the vineyards to you!
Contact us today to arrange a private wine tasting at the highest rooftop in Valencia!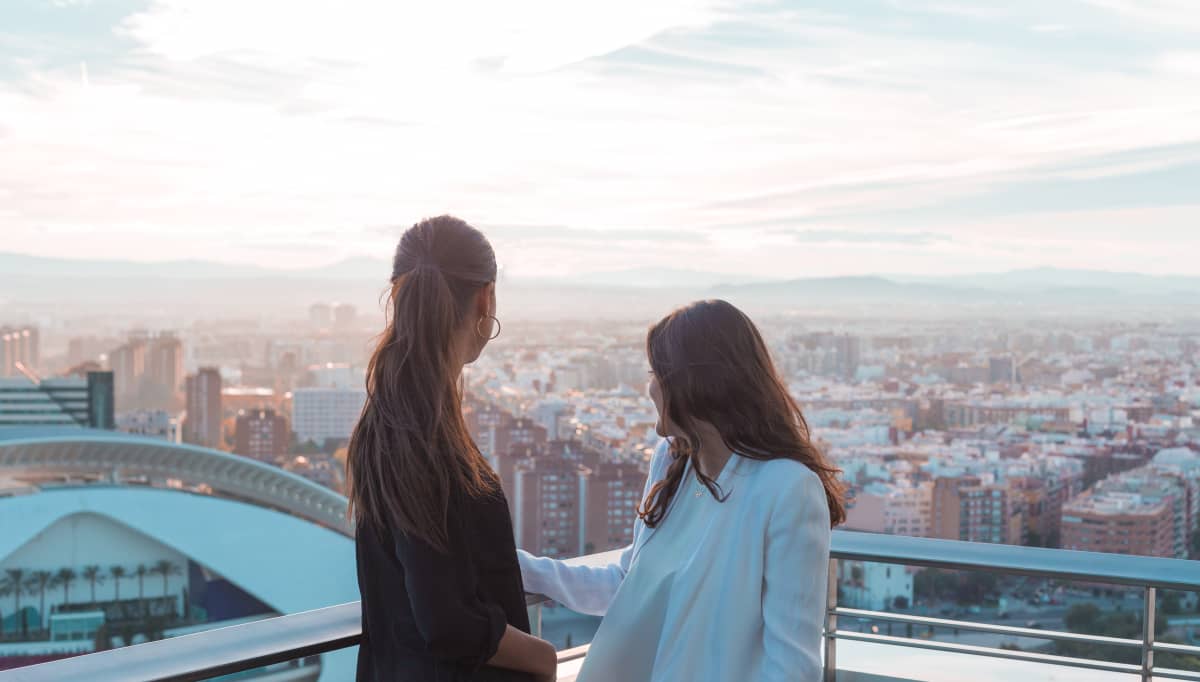 Wine Tasting in 11th Century Interior Patio
We can't wait to rediscover the stunning sidestreets and sunny plazas of El Carmen. Everytime we walk through the Plaza de la Virgen or past the Palacio del Marques we are reminded how lucky we are to live in such a beautiful city. If like us you want to revisit Valencia's stunning Old Town, but away from the crowds, let us invite you to a private setting. Tucked away from the hustle and bustle of the main squares, Sea Saffron's venue is steeped in history.
We haven't missed any special occasions; we've just postponed them
Boasting the only interior patio in El Carmen, the space is set in the original walls of the city dating back to the 11th Century! Here we invite you to celebrate the occasions that have been postponed: birthdays, anniversaries or simply enjoying the company of loved ones in a special place! Whatever your reason for celebrating, let us celebrate together. We will organise a wine tasting of our favourite local wineries with a truly unique backdrop.
Contact us today to arrange a private wine tasting in El Carmen's only interior patio!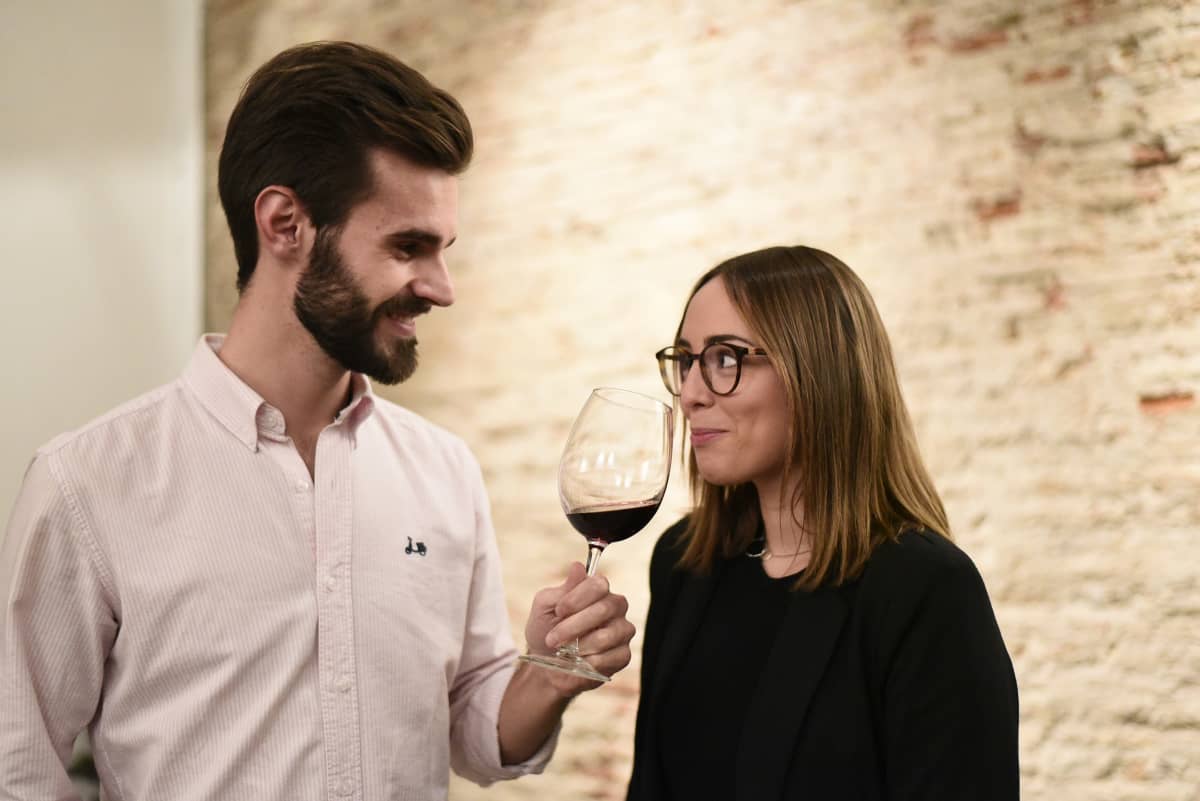 Sea Saffron Hosts
We are a team of young hosts with a noticeable love of Valencia. Starting as a business project of Lanzadera, Sea Saffron has spent the last 3 years hosting international tourists and working our way to the number 1 rated activity on TripAdvisor for Valencia. Our passion for gastronomy, Valencian culture and meeting people has made it a wonderful three years and we have loved the journey. Now, as we await the return of international tourism, we will be opening the doors of our exclusive spaces: the highest rooftop in Valencia and Valencia's most historic venue! Our wine tasting experiences are especially designed for those already in Valencia who want to reconnect with their city!
Supporting Local Community
We want to show our support to the Valencian region as we recover collectively from a very tough situation. This is why we only use local suppliers and wines from regional vineyards. Together we can rediscover and rebuild Valencia.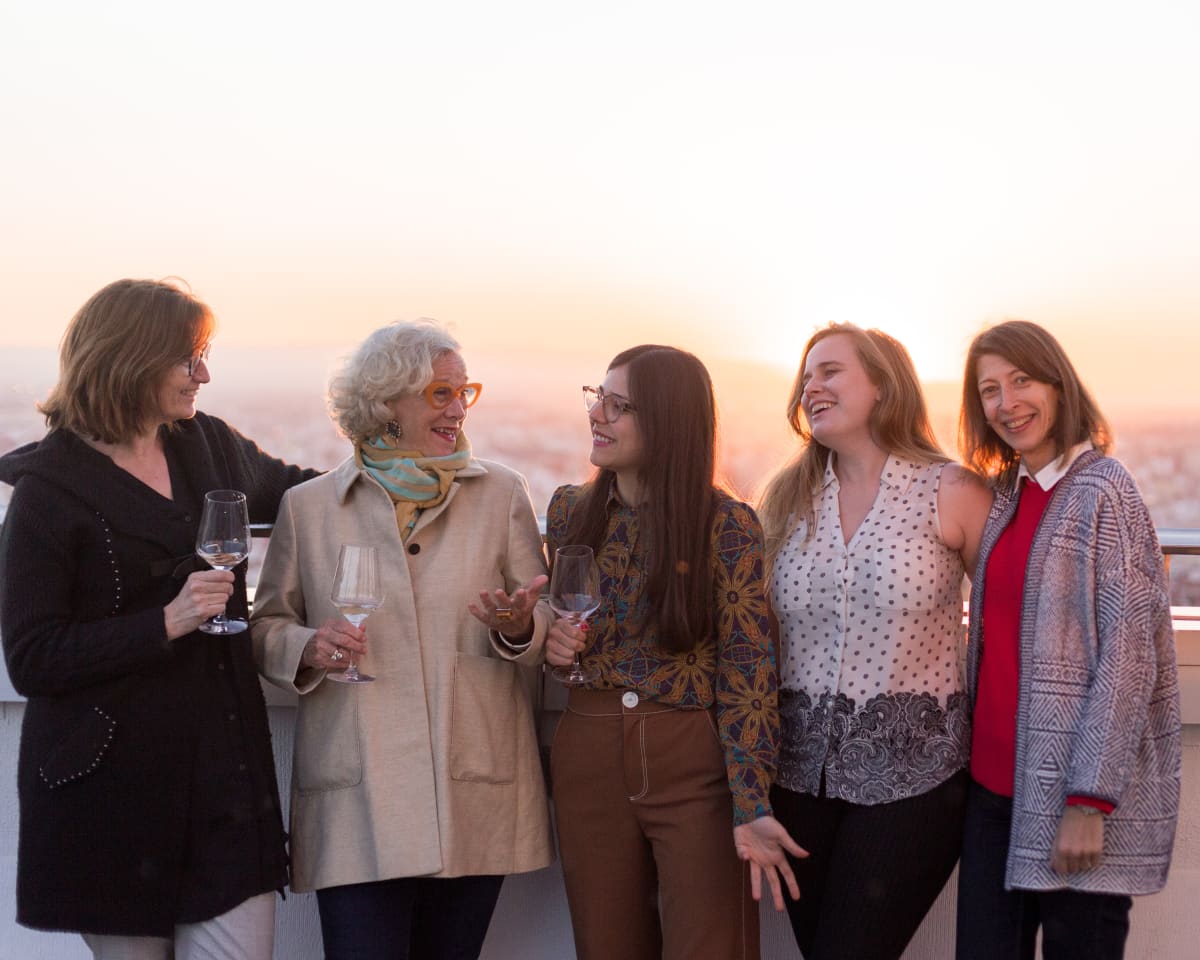 Safety Precautions
As we enter a new stage of life, we are mindful that many changes need to be made. At Sea Saffron, your safety and enjoyment is paramount. We are following strict guidelines informed by the local government and World Health Organisation to make sure that our experiences are as safe as possible. If you would like to read more about the efforts being made by the Sea Saffron team, please do not hesitate to contact us.