Only one day in Valencia? Don't worry, Sea Saffron have you covered! In one day you can see the best of the city and the most important Valencia sights. There are plenty of things to do in Valencia in one day. From UNESCO World Heritage history to avant-garde modern architecture to trendy tapas bars. Here is your ultimate itinerary for 24 hours in Valencia.
24 Hours in Valencia Itinerary:
Getting Around
Walking - Valencia is a very flat and accessible city. Everywhere in this one day itinerary is within a maximum of 1-hour walking distance.
Bike - If you prefer to cycle, Valencia is a very cycle-friendly city with many wide lanes. There are lots of spots around the city to rent a bike including some hotels and hostels.
Taxis - If you want to maximise your time and get quickly between each stop, taxis are approximately 5-10€ per journey and taxi ranks can be found all over the city.
Typical Breakfast
There is nothing more typical for breakfast than a pan con tomate (toast with tomato and olive oil) with a cafe con leche (milky coffee). Valencians embrace an outdoor culture thanks to the sunny climate and you will find locals of all ages enjoying this traditional breakfast in the hundreds of cafés and bars around the city. Our favourite spot is the front of Mercado Central (Europe's largest food market). Here you will find both Valencians and tourists interspersed with a buzzing atmosphere. It is perfect for people-watching and feeling like one of the locals!
Did you know The Mercado Central is one of the oldest food markets still functioning?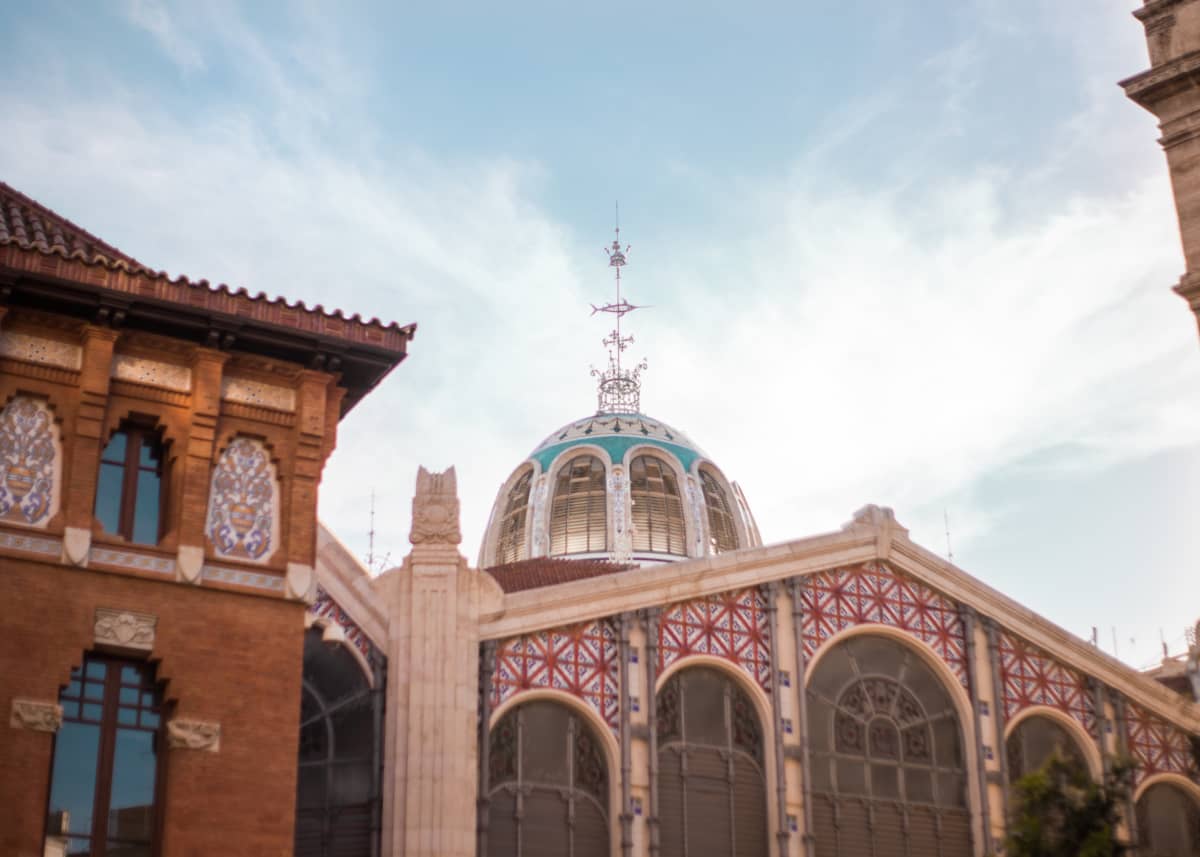 Valencia Old Town
When spending one day in Valencia, your first port of call should be Valencia Old Town, the city's historic district. There is so much to discover here but luckily the streets are very compact. For the best way to discover all the Old Town has to offer, opt for a walking tour with a passionate local host. Cover all of the city's most important landmarks as well as the local secrets. From the more grungy street art to the classic architecture of the Plaza de la Virgen. Marvel at the frescoes of Iglesía San Nicolas and excite your senses in Mercado Central. See architecture dating back to the Moorish occupancy of Valencia, through to Gothic and Baroque periods. Your local guide will explain how these architectural styles reflect Valencia's rich history.
Did you know that some of Valencia's key landmarks are a UNESCO World Heritage Site?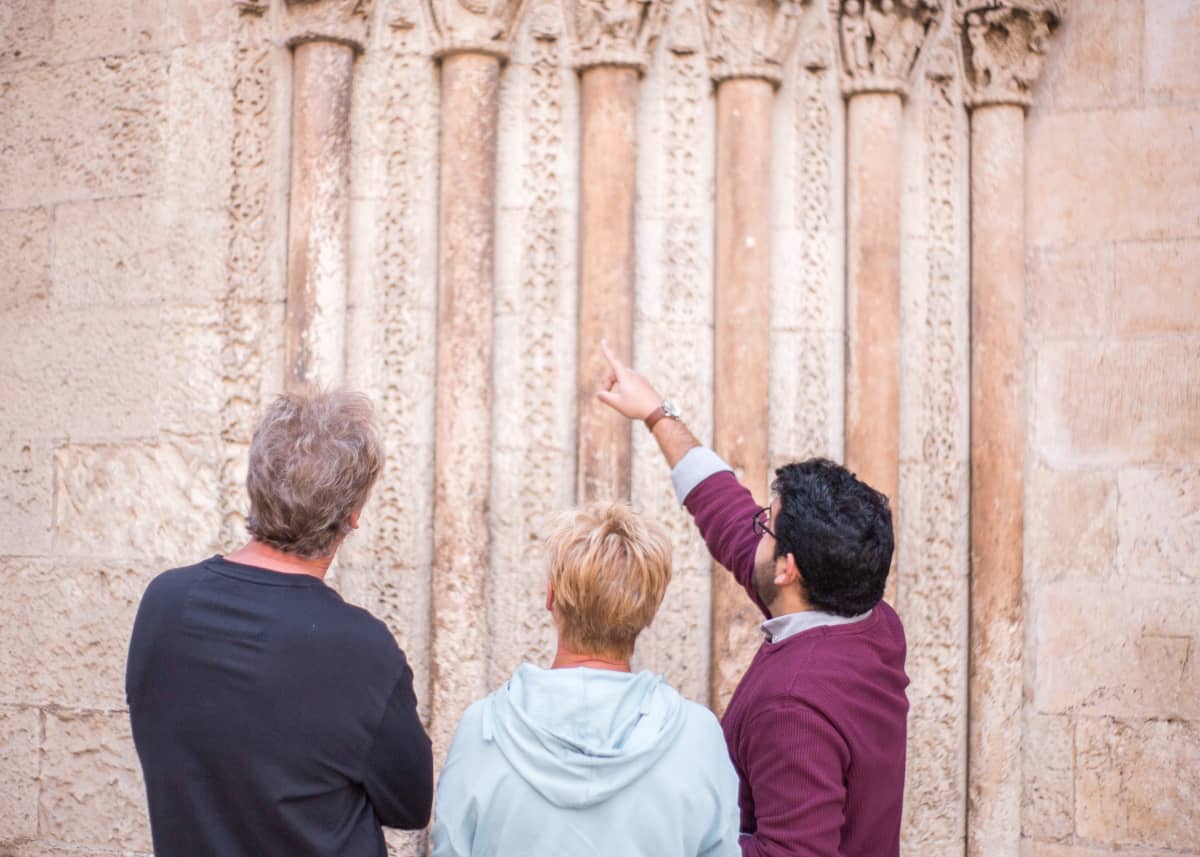 VALENCIA WALKING TOUR AND PAELLA
Traditional Valencian Paella
After the walking tour, eat traditional Valencian paella in a unique venue. Sea Saffron welcomes you into a hidden private venue set in the original walls of the city from the 11th Century! After learning the history of the city, try some of the most representative dishes of the region. Immerse yourself in the flavours of Valencia through a specially-designed menu of local tapas and paella. Valencia is home of the paella and is typically enjoyed as a midday meal rather than in the evening. All of this is paired with prizewinning wines from the region for a full tasting experience.
Did you know that traditional Valencian paella is made with chicken and rabbit rather than seafood?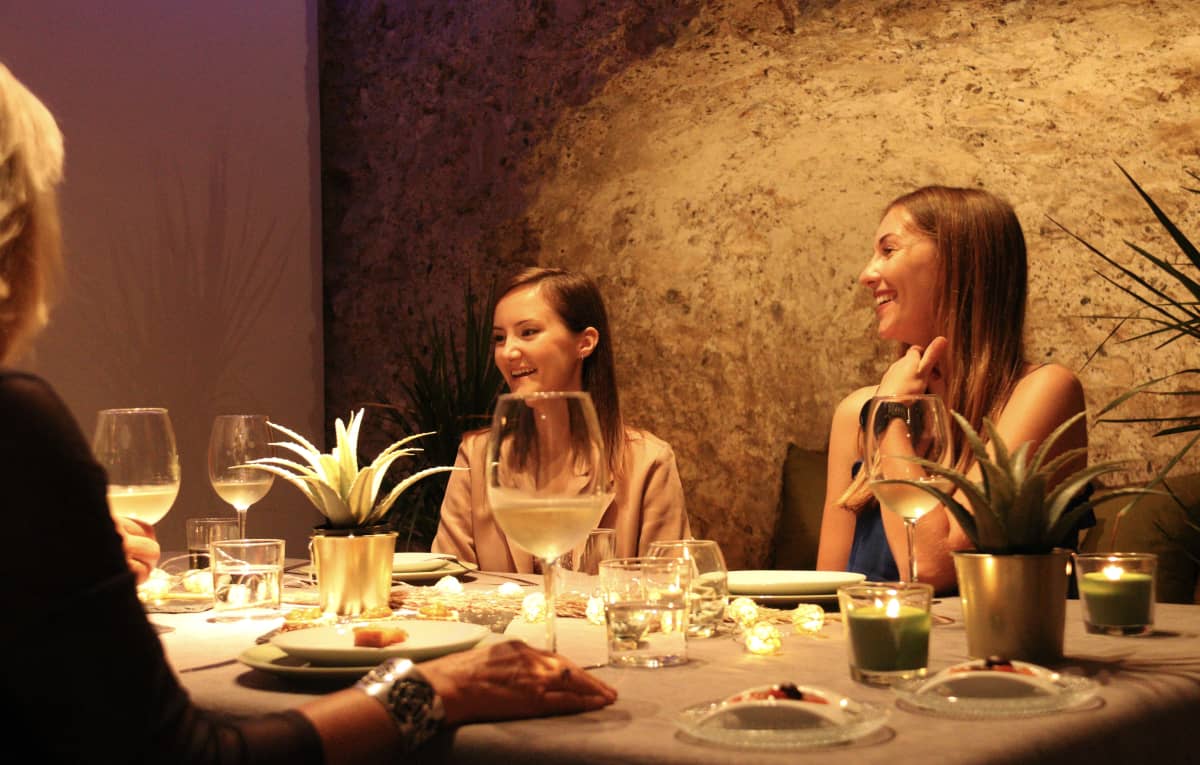 Turia Gardens
One of Valencia's most distinguishing features is its 9-kilometer park running through the entire city. The park is widely used by Valencians and gives the city a lot of life and vibrancy. We suggest a leisurely stroll through the park after lunch. To get to the Turia, take a detour through the Torres de Serranos, formerly the main entrance to Valencia where Kings would enter the city. Valencia was historically a walled city, with 12 medieval gates - the Torres de Serranos and the Torres de Quart are the only 2 still remaining today and they are truly amazing. The Torres de Serranos is thought to be the largest Gothic city gateway still standing in Europe.
Did you know that the Turia Gardens used to be a river running through the city of Valencia?
City of Arts and Sciences
On the other side of the Turia Gardens, you will find the City of Arts and Sciences. This is a stark contrast to Valencia Old Town. Calatrava's architecture looks like something straight out of a sci-fi movie! The complex features an IMAX cinema, Opera House, Science Museum and Aquarium so there is plenty to explore. If you have time to spare, the Oceanografic is the largest aquarium in Europe and definitely worth a visit. The reflections in the surrounding pools of water make it a stunning spot for your Valencia photos. It is also a tranquil place to watch the Valencian sunset with an incredible backdrop.
Did you know that the City of Arts and Sciences was used as a movie set for Tomorrowland and West World?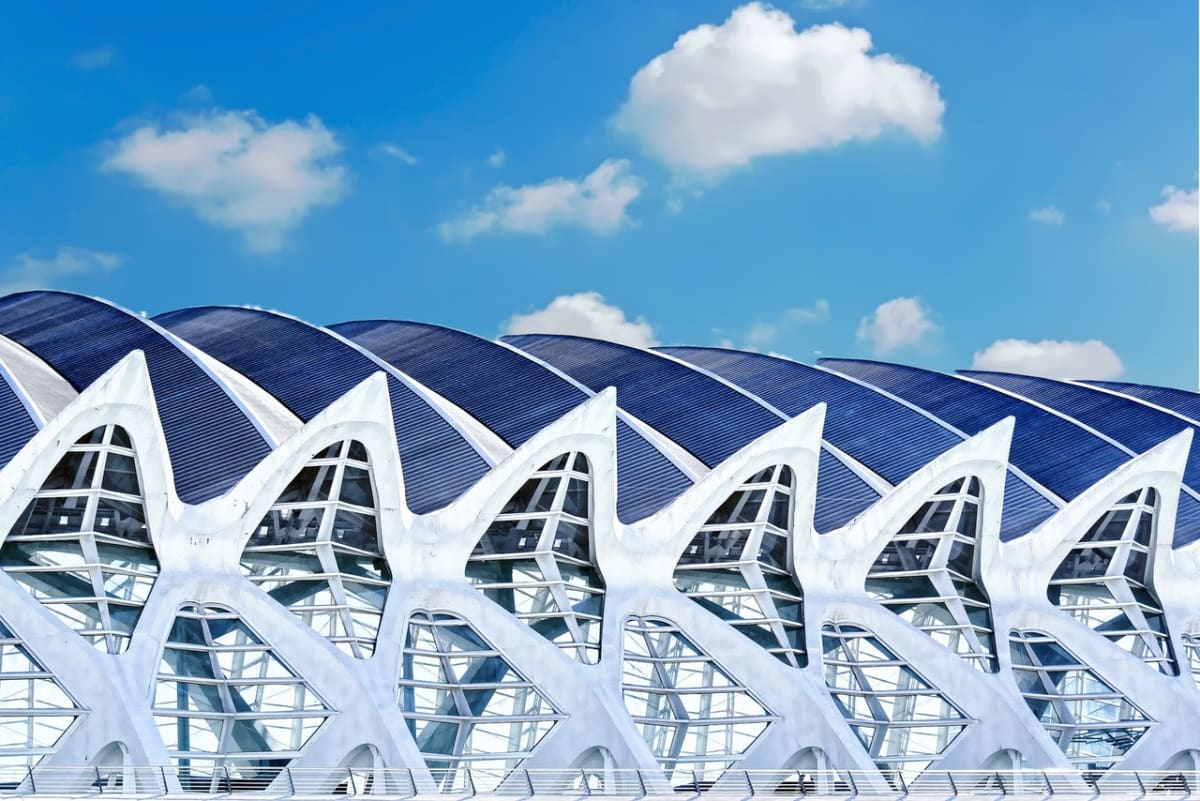 Tapas in Ruzafa
After a full day of exploring, why not settle in an ambient bar and enjoy some tapas and wine. Ruzafa is one of the most trendy neighborhoods in Valencia and the perfect place to unwind after a long day. The area was built at the turn of the 19th Century and is known for its iron balconies and colorful buildings. It was formerly the bohemian district and even today is known for its art scene. Walking through Ruzafa at night, you will find lots of outdoor bars and an excitable buzz in the streets. If you want to feel like a real Valencian, have a drink at Comic Café or one of its surrounding bars. This area is always busy and is a local favorite for an outdoor pre-dinner drink. There are plenty of great options for tapas but we would recommend El Almacén, El Rodamón de Russafa or La Tasqueta del Mercat.
Looking for something closer to the city center?
Have dinner at Gallina Negra or Refugio, both offering internationally-inspired fusion tapas. If you are looking for a post-dinner drink, we would recommend the atmospheric Plaza Negrito or trying the traditional Valencian drink, Agua de Valencia in Cafe de las Horas.
If your trip is 2 days or 3 days, there are other activities worth squeezing in:
Playa Malvarrosa
Valencia's beaches are one of the city's best assets. Malvarrosa is the most popular beach and is worth visiting for a stroll down the promenade, an afternoon lounging in the sand or a refreshing swim in the Mediterranean. It is also next to the Marina which is an ideal spot for an early evening drink with a beachside view.
Mercado Colon
Mercado Colon is situated near Calle Colón, Valencia's main shopping street. Formerly a market hall, this building is a beautiful example of Art Nouveau architecture in Valencia. Aside from being a truly stunning feat of design, the marketplace is full of cafés and restaurants. We would recommend trying traditional Valencian food and drink: horchata with fartons. This refreshing and sweet drink is made with chufas (tiger nuts) and is eaten with a long sponge finger. You can try it in Mercado Colón at Horchatería Daniel, one of the most traditional establishments.