When going to Valencia, there are many dishes you must try in order to truly immerse yourself in the culture. While many people all around the world are familiar with the classic Valencian paella, there are many other dishes and drinks that are just as famous to the city and region. We've compiled a list of ten of our favourite Valencian dishes for you that you will have trouble finding as tasty outside of the Valencia region.
Our Favourite Traditional Valencian Foods
Valencian Paella
This list would be incomplete without the most famous of traditional Valencian food: Valencian paella. This paella is known as the first paella ever made and consists of chicken, rabbit, and local white beans called "garrofó", accompanying rice grown in the region of Albufera, a nature reserve just south of the city of Valencia. In order to truly enjoy this dish like a local, head south to this natural park close to the best beaches.
Arroz en Fesols i Naps
This broth dish is completely unique to Valencia and can seldom be found out of the autonomous community. It is made of navy beans, turnips and a selection of pork ingredients.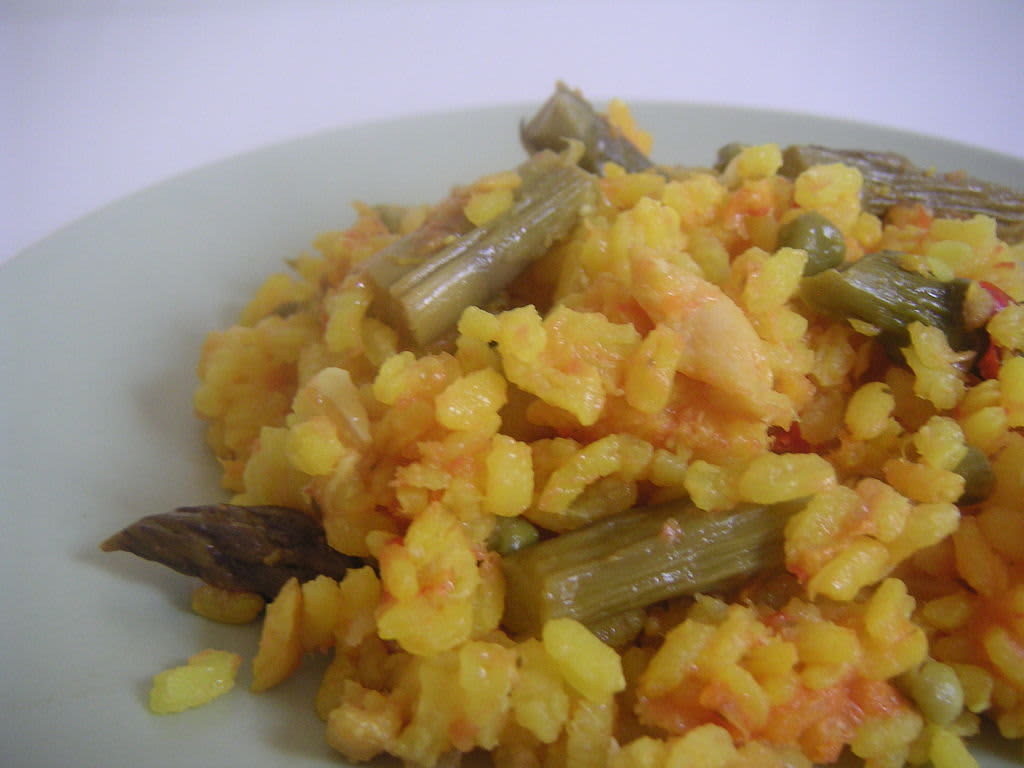 Arroz al Horno
This is another Valencian rice dish that is extremely popular in the region. It is baked in the oven and includes pork, blood sausage, garlic, tomatoes, potatoes, and garbanzo beans. There is even a festival every year in Xátiva, a city near the coast in Valencia, that is held in honor of this Valencian dish.
Agua de Valencia
You cannot visit Valencia without trying this famous drink. It is a delicious concoction made with the famous valencian oranges, gin, vodka, and cava. According to the writer María Ángeles Arazo, the cocktail was created by the owner of the bar Café Madrid de Valencia when customers challenged the owner to offer them something new. This fame of the drink lives on in Valencia, available at many restaurants and bars around the city, such as the famous Cafe de Las Horas.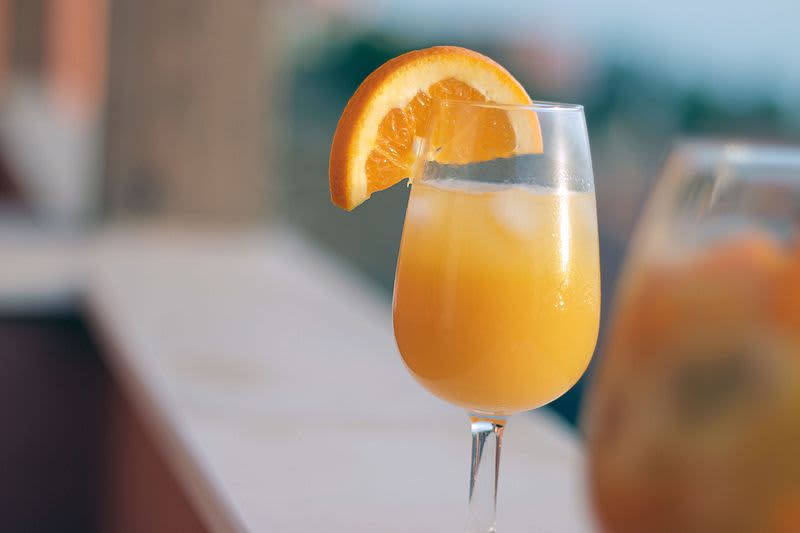 Titaina
A typical dish of the Cabañal-Cañamelar area, titaina is a sort of stir-fry that's made from tomato, roasted red pepper, garlic, and salty tuna fish. Although some restaurants do serve this Valencian dish year-round, it is traditionally prepared during Advent and Easter time.

Esgarraet
Usually served as a tapa, esgarraet consists of strips of salty, dried cod, with garlic, oil, red sweet pepper and sometimes black olives. This delicious combination of flavors makes esgarraet the perfect dish to pair with our favorite Valencia wines.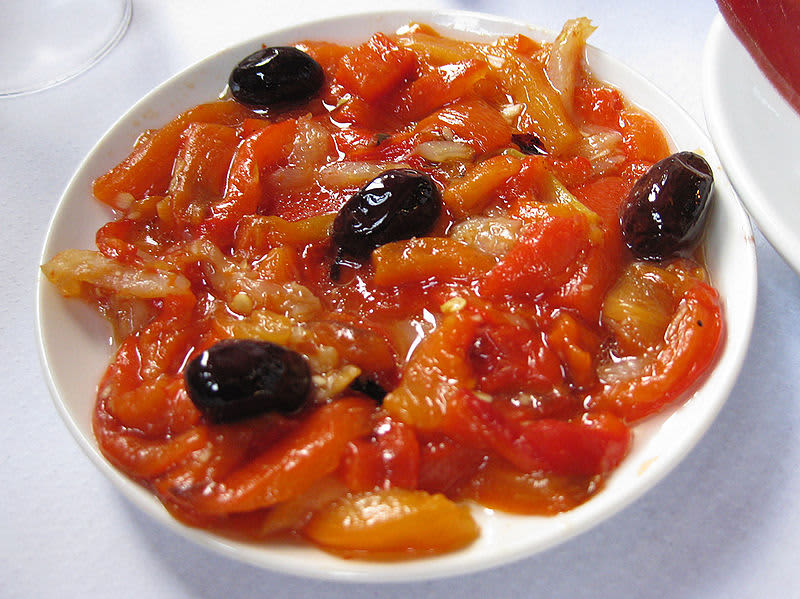 Coques
Coques can be either sweet, like coca de calabaza (pumpkin), or savory, such as coca de dacsa. The savory pastries have flat bases and are usually accompanied by boiled eggs, tuna fish, tomatoes and anchovies. Coques can mostly be found in the areas of Dénia and Gandia of the Valencia Province.

Buñuelos de Calabaza
These fritters are dough-balls that are fried and then covered with sugar. While there are variations of this dish scattered all over the world, the Valencian variety includes pumpkin (calabaza) and is traditionally eaten during Valencia Fallas, the spectacular Valencian festival that takes place in March. We recommend pairing Buñuelos with hot chocolate!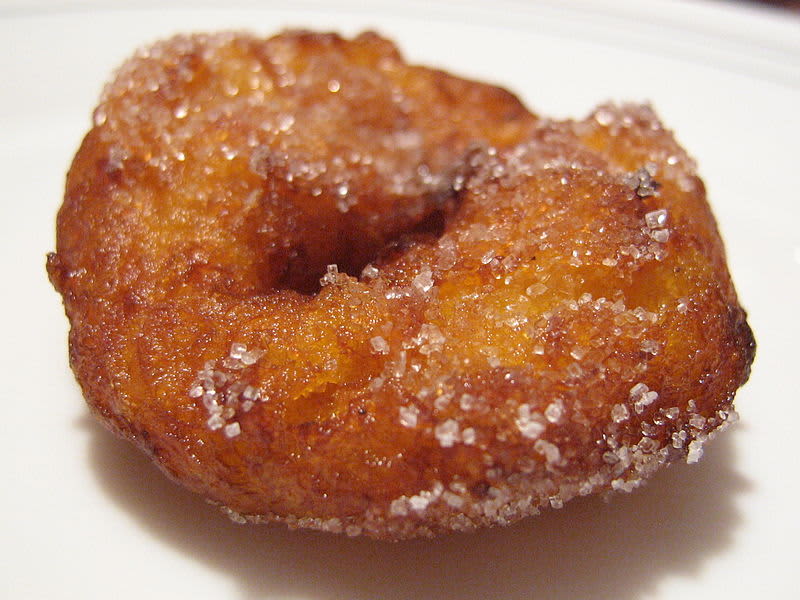 Horchata
Horchata is a popular drink in many countries but is especially famous in Valencia due to the chufas (tiger nuts) used in the drink being grown in Alboraya, located in the province in Valencia. The drink itself is a mix between chufas, water, and sugar. It pairs perfectly with a farton, a sweet pastry that is used to dip into this delicious beverage. Visit Horchatería Santa Catalina to try this famous treat.


Taste Traditional Valencian Food in an Amazing Setting
Join Sea Saffron, a TripAdvisor award-winning tour company, who let you discover Traditional Valencian Food in a new way. We combine a small group tour of the most iconic city sights with the best of local gastronomy and wine in unique and emblematic venues. Explore the Old Town as our passionate host takes you through the stunning winding streets of El Carmen, sharing folklore and the history of the architecture. Be amazed at the glistening interior of San Nicolás Church and its stunning frescoes. We welcome you into Valencia's most historic venue, a unique dining space shrouded in storytelling and surrounded by the original walls of the city dating back to the 11th Century.

Here, Sea Saffron invite you to enjoy a menu of traditional Valencian food paired with our most representative wines on a fully immersive exprience. For a more modern twist, join the top-rated activity on TripAdvisor: a small group tour around the City of Arts and Sciences and its futuristic structures. From there, your Sea Saffron host will welcome you to the highest viewpoint in Valencia: a rooftop terrace with incomparable views of the city and surrounding region. From this point, you can see the different locations in which the traditional Valencian food grows! Enjoy a menu of traditional food with a modern twist, learning the stories behind the ingredients and sip prizewinning regional wines with unforgettable skyline views.
DISCOVER TRADITIONAL VALENCIAN FOOD IN A UNIQUE VENUE!