Valencia is starting to identify itself as a hotspot for international foodies. Aside from everything else Spain's third-largest city has to offer, its gastronomic scene is surely worth exploring. Whether your trips are dependent on the reviews of other holiday-makers on TripAdvisor, or you leave it in the hands of the professionals, Valencia's restaurant scene is highly acclaimed. Here Sea Saffron break down all of Valencia's Michelin Star Restaurants and what they bring to the table.
The Michelin Guide is an internationally-recognised scale known in the culinary world as one of the best ways of assessing a restaurant's calibre. Unlike other rating systems such as TripAdvisor, the ratings are given by culinary professionals and are determined by strict criteria.
The rating scale ranges from one star to three star with one star indicating a "very good restaurant", two stars indicating a restaurant "worth a detour" and three star, the highest rating, signifying "exceptional cuisine, worth a special journey". The criteria include, but are not limited to the mastery of flavor and cooking techniques, the value for money, the quality of the ingredients, how the chef portrays his personality in the dishes, and consistency between visits.
Valencia's Fine Dining Experiences
Valencia and the Comunidad Valenciana
Formerly overshadowed by bigger European cities, the city of Valencia and its surrounding region have firmly established themselves as a key player in the world of Michelin Stars. Going into 2020, Comunidad Valenciana boasts an impressive 21 restaurants possessing at least 1 Michelin star. 5 of those restaurants are in the city of Valencia itself: two 2 Michelin star restaurants and three 1 Michelin Star restaurants. Sea Saffron shares the definitive list of Valencia Michelin star restaurants for keen foodies to explore in 2020.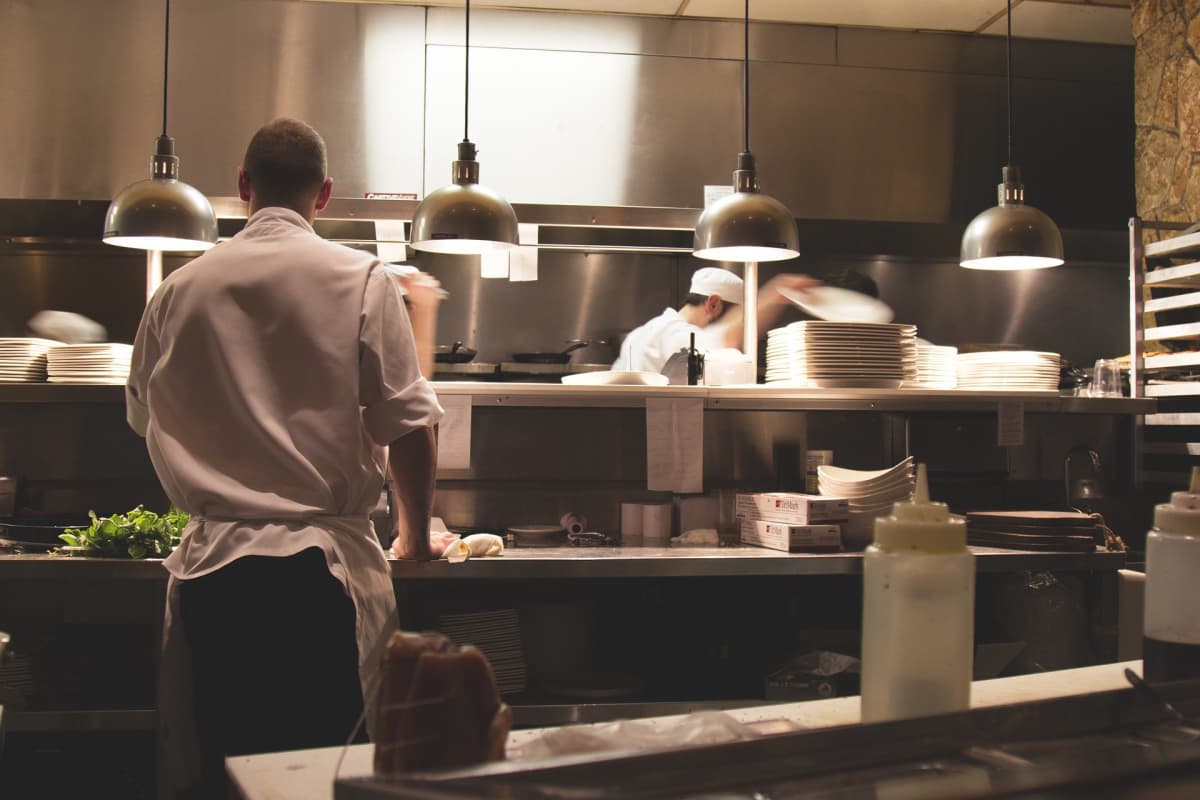 El Poblet by Quique Dacosta (2 Michelin Stars)
El Poblet by Quique Dacosta is possibly Valencia's best located Michelin Star restaurant. Quique Dacosta is known in the region courtesy of his 3 Michelin Star restaurant in Denía (south of Valencia city, in Alicante): the one 3 Michelin Star restaurant in the Comunidad Valenciana. El Poblet is located right in the city center, steps away from the Plaza del Ayuntamiento. Luis Valls, student of Dacosta, has been entrusted with El Poblet. The recent attainment of 2 Michelin Stars is confirmation that this was the right decision.
The cuisine here is based in technique and style combining the most emblematic dishes of the chefs' culinary backgrounds. The most iconic dishes from Quique Dacosta are served here including classics such as Gamba Roja de Dénia (red shrimp of Denia). These classic dishes are accompanied by new and fresh proposals that will surprise you and create an unforgettable gastronomic experience.
Why should I make a reservation at El Poblet?
If you are looking forward to try the cuisine of our 3 Michelin Star Chef and his team along with the most emblematic dishes of their background story, visit El Poblet.
Location: Plaza del Ayuntamiento, the City Center of Valencia
Price: Tasting Menu - 125€ / person; Wine-Pairing - Additional 70€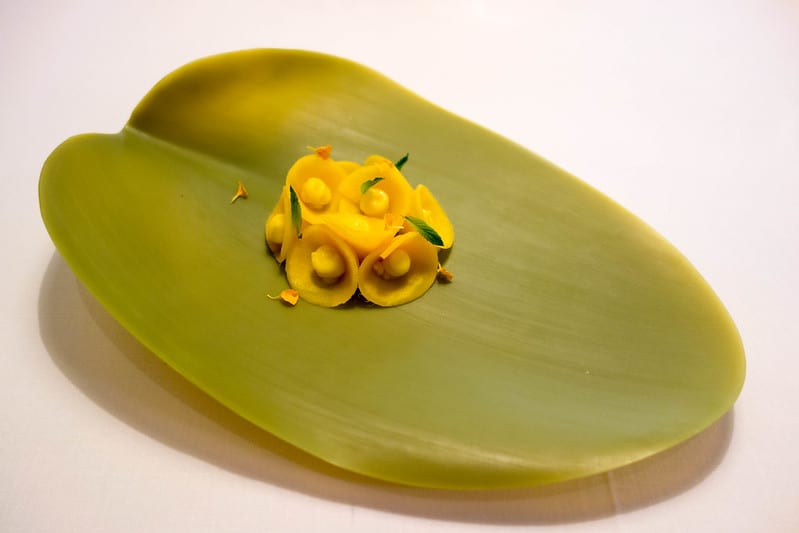 Ricard Camarena by Ricard Camarena (2 Michelin Stars)
Ricard Camarena exemplifies Valencia; born and raised in our region, he represents our culture, our food and our history. From his informal tapas bar located in the heart of Mercado Central, to his Michelin star restaurant, to his trendy fusion Ruzafa restaurant, Camarena represents the best of Valencia and the highest calibre of product. Ricard Camarena reached the well-deserved two stars for his self-named restaurant in the previous edition of the Michelin guide.
The venue of his new restaurant is also very interesting as it's a refurbished and recuperated 20th Century factory, which now hosts the restaurant and an art gallery, Bombas Gens. Although a little out of the city center, it is definitely worth visiting - not just due to its menu but its unique location.
Why should I make a reservation at Ricard Camarena?
If you are looking for technique and avant-garde cuisine based on Valencian culture, book now!
Location: Slightly out of the city in a converted factory. 30 minutes walking from the City Center or under 10 minute journey in a taxi (<10€)
Price: Full Tasting Menu - 155€ / person; Wine-Pairing - Additional 85€ / person

La Salita by Begoña Rodrigo (1 Michelin Star)
Begoña Rodrigo's personality shines through in her dishes as she plays with outstanding flavors and textures. The result is an impressive collection of innovative dishes with personality and intensity in every bite. They also offer an array of astounding desserts. Though the Michelin star is recent, the calibre of this restaurant has been undoubtable for many years.
Why should I make a reservation at La Salita?
If you are looking for flavors, intensity and romance, visit La Salita.
Location: Valencia's residential neighborhood of tree-lined avenues
Price: Full Tasting Menu - 112.50€ / person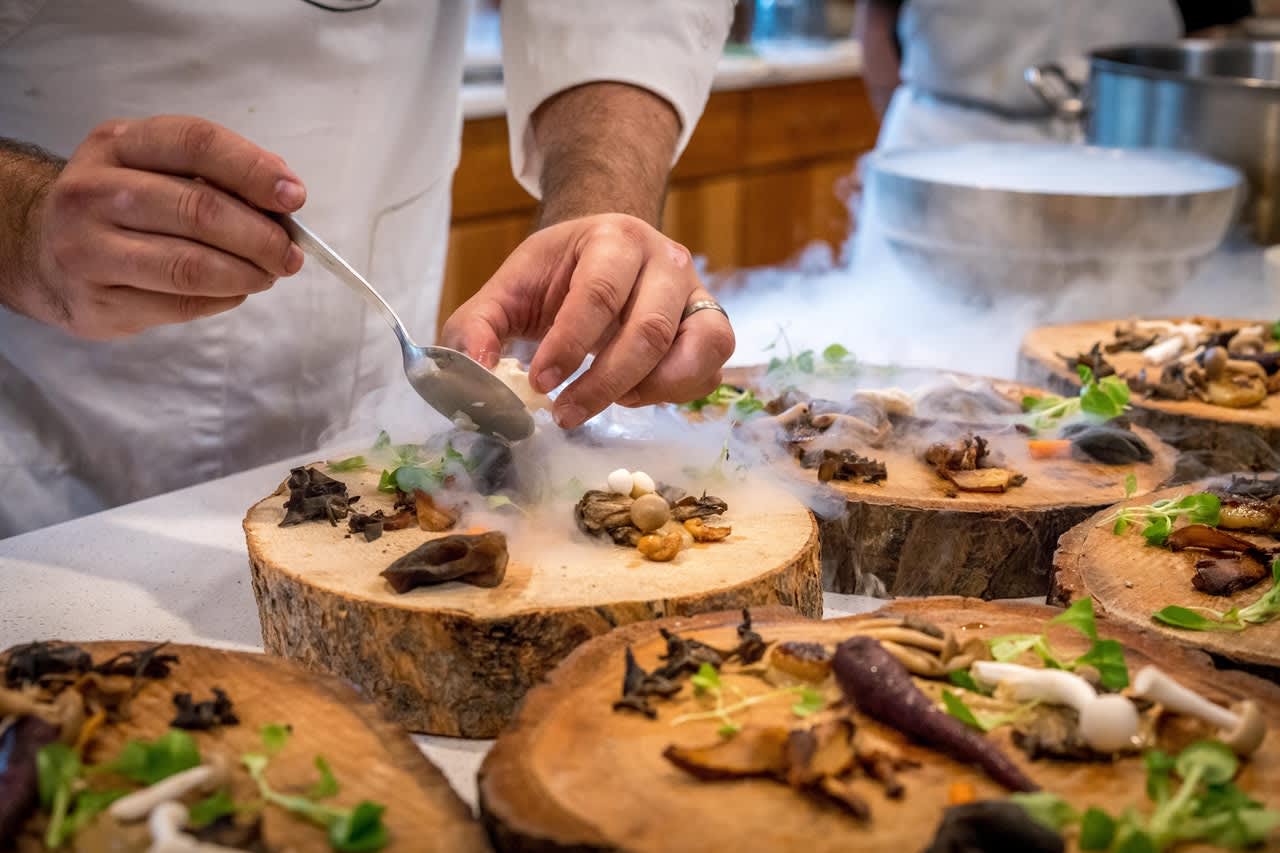 Sucede by Miguel Ángel Mayor (1 Michelin Star)
Sucede impresses with a menu that seamlessly brings Valencian history together, from the 11th Century, up until 2020. Located in the majestic 5-star Hotel Caro, a former palace, the setting is as spectacular as the food. Great food and wine menu in a beautiful ambience. Miguel Ángel Mayor's creativity and innovation is evident as he sets himself the challenge of only using ingredients that were available in Europe prior to the discovery of America.
Why should I make a reservation at Sucede?
If you are a history lover and you want to discover the origins of our city and food in an outstanding and historical venue, call Sucede.
Location: El Carmen, the historic district of Valencia
Price: Full Tasting Menu - 120€ / Person; Wine-Pairing - Additional 75€ / person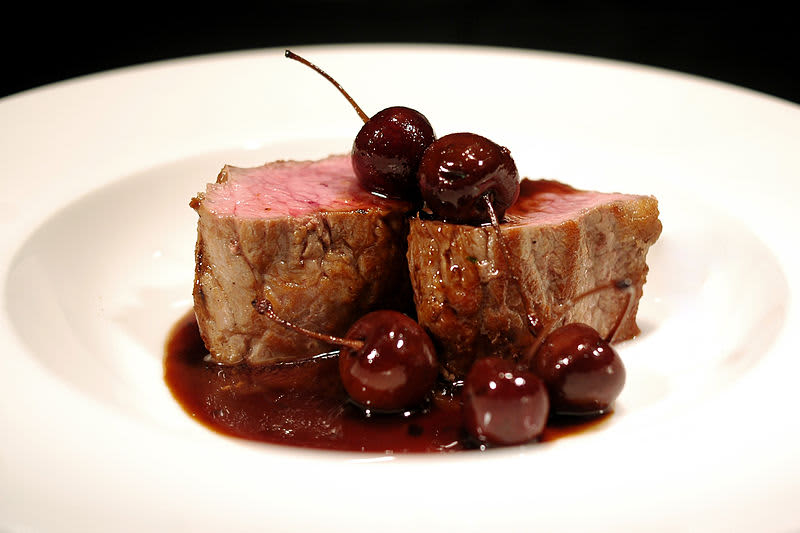 Riff by Bernd H. Knöller (1 Michelin Star)
Riff is an institution in Valencia, having offered exceptional food for many years. It is the "oldest" of this list of Michelin Stars. Originally from German, Bernd H. Knöller's culinary skill is to blend local products with innovative techniques, resulting in a unique combination of flavors in a sleek and modern setting.
Why should I make a reservation at Riff?
If you are looking for class and innovative gastronomy blends in the city, try Bernd's beautiful proposal when cooking.
Location: Ruzafa, Valencia's trendy district full of bars and restaurants
Price: Full Tasting Menu - 135€ / person; Wine-Pairing - 60€ / person

Unique and Intimate Dining Experiences
If you are looking for a way to combine your love of food with a cultural experience, blend the best of Valencia's sights, storytelling and gastronomy on an intimate small group Sea Saffron tour. The top-rated activity on TripAdvisor, these highly-acclaimed experiences offer a tasting menu of local ingredients and prizewinning regional wines. Join your passionate host on a guided tour of the historic Old Town, or the revolutionary architecture of the City of Arts and Sciences, to learn the stories behind the city's most iconic landmarks.
From there, enjoy a specially-chosen 10-course tasting menu of traditional flavors and regional wines in an emblematic, intimate and ambient venue. Choose from two incredible locations: the highest private rooftop terrace overlooking the city or the original walls of the city dating back to the 11th Century! Can't decide? Choose both to experience the best of ancient and modern Valencia, with two distinct tasting menus.
Why should I make a reservation with Sea Saffron?
If you want to combine a luxury dining experience and excellent service with cultural immersion in an emblematic venue, choose Sea Saffron.
Location: City of Arts and Sciences or Valencia's Old Town
Price: Small group tour, Tasting Menu & Wines from 65€ - 85€ / person. Private tours on request.